Wole Soyinka's Son Reacts Over Herdsmen Attack On His Father's Home.
Wole Soyinka's Son Reacts Over Herdsmen Attack On His Father's Home.
By Rowlandgate.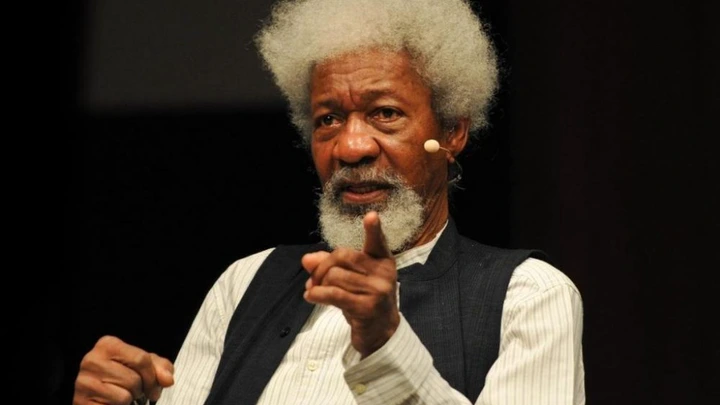 The son of Nigeria Nobel laureate, Olaokun Wole Soyinka's has come out to react over the report that his father's residence in Abeokuta was attacked by Herdsmen who invaded the community on Tuesday.
Olaokun who was reacting to the Viral video in a statement on Wednesday said people should disregard the news as it fake and unfounded.
According to him, Herdsmen did not attack his father's residence as insinuated in the trending news.
Although, Olaokun admitted that there was a case of trespass by the Herdsmen into his land but there was no any act of violence that occurred.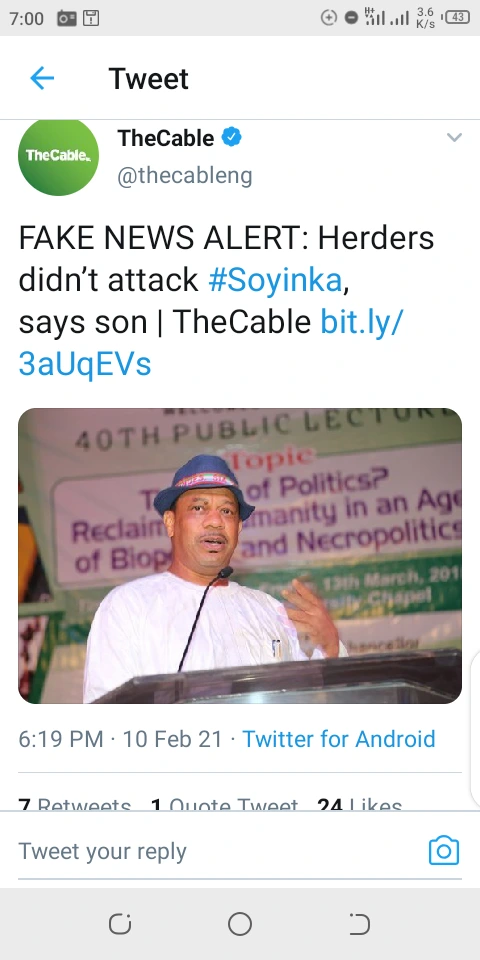 I would like to say it again that there was never an attack on his land even though cows did stray yesterday. There has been no attack, no violence and no attempt to enter the house, Olaokun stressed. Odogwublog.com
if you can kindly denounce this false news" he said.
According to him spreading fake news is capable of adding more tension to the existing one in the country. "We do not need confusion added to the already tense situation in the country."
It would be recalled that tension has been rising especially in the South West due to the activities of Herdsmen in the region. This is as a result of the incessant killing and abductions they are being accused of.