Rotary President, Mbachi speaks on Christmas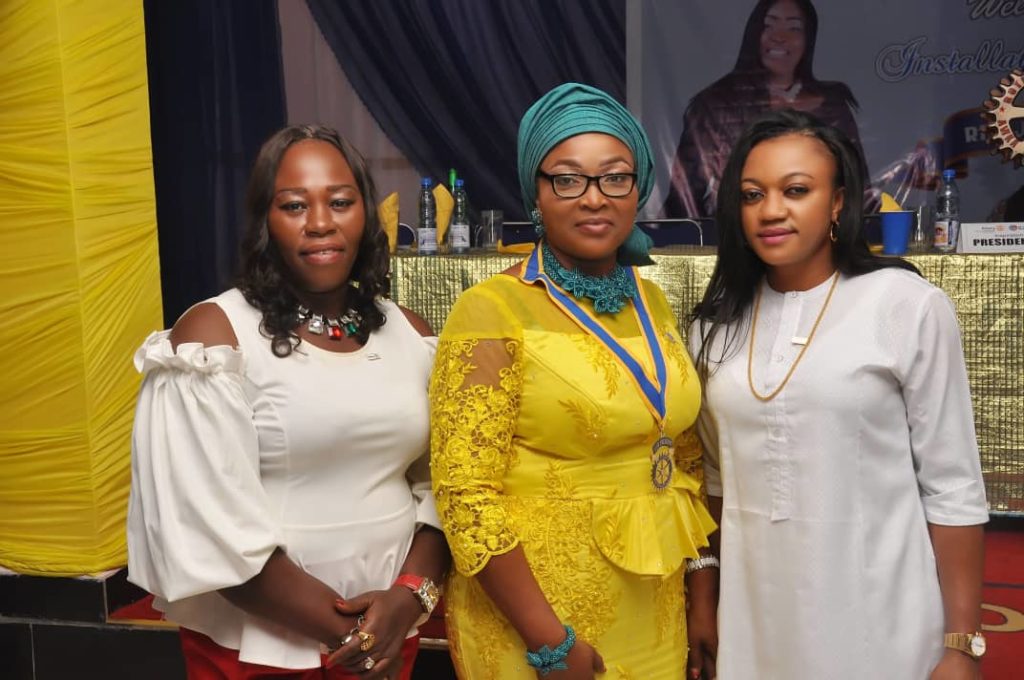 Mrs Ngozi Mbachi , President Awka Metropolis of Rotary International , District 9142 in spirit of the season has urged Christians allover the world to remember the less privileged.
Mbachi said that rotary promotes the ideas of sharing and caring of the less blessed and called on Christ believer to show quality love to their neighbors as they commemorate the birth of Jesus Christ.
She made the call on Wednesday during the event of family of Rotary organized by rotary by Club of Awka metropolis in Awka.
Mbachi said that giving to the poor especially this period of festivity would not only help the poor to participate in the celebrations but also attract God's favour and blessings to the giver.
According to Mbachi, Christmas and New Year celebrations should encourage good will and better friendship between people and their neighbors, as well as Christ was the reason for the season.
Speaking on the death of their partner and Anambra State Sector Commander, Federal Road Safety Commission, late Mr Sunday Ajayi,she  implored motorists to drive responsibly by abiding to the road safety rules as memorial of the deceased .
She said that motorist should not consume hard drugs,engage in  smoking or alcoholics before driving or during driving and also shun other road  safety vices .
Mbachi said that Rotarians would continue to keep the spirit of Ajayi alive by constantly promoting the gospel of keeping rules of safe driving as he had implanted in minds of many to obey  traffic best practices once on steering .
Contributing, President of Rotary Club of Awka Smithland, Mr Tochi Omalu, said that reckless driving have adverse effects on road users and urged motorist to honour Ajayi by keeping to the rules of driving .
Omalu said that Ajayi was all over the state in churches ,radio and television stations and constantly holding meetings to educate people on the importance of road safety and driving responsibly.
He enjoined people to join Rotary as according to him,it helps in building good behavior, service to humanity and others in lives of members for a greater gain of the public .
Also the Past Assistant Governor of rotary Prof Ralph Okigbo said the ideals of Ajayi  to maintain safe drive in the state and his enlightenment programs would remain ever green in minds of Rotarians in the state.
He said that rotary focuses on peace and conflict resolution, maternal and child health, water and sanitation, disease prevention, basic education and literacy, which he said make them exceptional in society.
Mr Henry Onuorah, thanked God for sustaining and helping them to achieve a lot within the rotary year, assuring that the world would become a better place for all if all could imbibe the rotary four way test
Onuorah said that the four test such as Is it truth,Is it fair to all concerned, Will it build good relationship and better friendship, encourage people to live successful life by having this in mind always .
Mr Felix Akosa a member of the club said that rotary was one International organisations that through its six areas of focus has touched many lives in the positive citing the fight against polio eradication as an example.