Awka South supervises dumping of red sands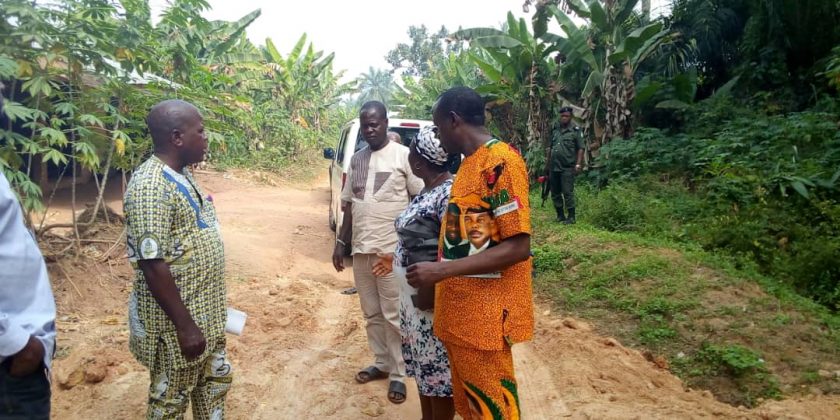 Awka South Council Area has started monitoring of the levelling of red sands dumped in communities to ensure zero potholes this yuletide season for free movement of persons and vehicles.
The Transition Chairman, Awka South Local Government Area, Mr Leo Nwuba and some Councillors personally went to the field to ascertain the pace of work done within the local government.
Some of the places visited were, Akabo village Mbaukwu, Saint Peters avenue Amawbia, Umuono at Ngodo village Nise, Agbana village Umuawulu, and Amabor village Isiagu among others.
Levelling of sand for the palliative work was ongoing in some areas with its attendant dust while sands were just dumped in some quarters.
Speaking during the tour, Mr. Nwuba, disclosed that the initiative is in compliance with Governor Willie Obiano's directives that all roads in the hinterlands be made accessible and motorable within this festival season.
He stressed that the tour was to ensure that the fund released to all the councillors within the nine Communities of Awka South is properly applied on road rehabilitation.
The Councillor representing, Umuawulu Ward, Mr. Christopher Okafor, and Mr. Joseph Ejiofor representing Nise Ward Two in their remarks said the palliative work will be completed soon to enhance smooth movement.