Obiano opens exhibition center in Awka for Tourists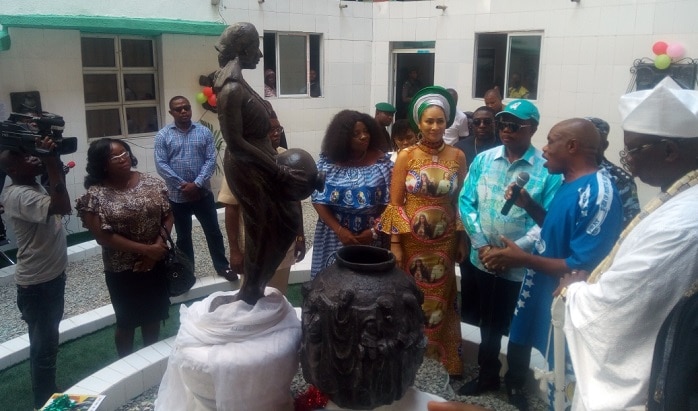 Governor Willie Obiano has opened an Exhibition Siteat the Ministry of Diaspora, Indigenous Art and Tourism Awka, declaring it as permanent exhibition site.
The Governor made the declaration during the opening ceremony of the site at the Ministry, Jerome Udoji Secretariat Complex, Awka.
 Governor Obiano said that the Ministry is the tourist base of the State which has a lot of cultural potential.
He commended the Ministry for its dynamism and creative ingenuity, asking Ndi Anambra to uphold their rich cultural heritage,saying that the move is in line with the his drive to make the State a tourist site and investment destination.
The Commissioner for Diaspora Affairs, Indigenous Artwork and Tourism, Mrs. Sally Mbanefo, stressed that the Ministry is gearingtowards making the State a tourist center in the Country and beyond, andappreciated the Governor for his vision, passion and commitment to the good ofthe people.