Former council chairmen hail PDP over Obi ticket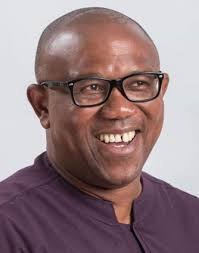 Former Executive Local Government chairmen in Anambra have applauded the choice of Chief Peter Obi as the vice presidential candidate of the Peoples Democratic Party(PDP).
The chairmen who were elected under the reign of Obi as governor of Anambra made the commendation in Awka on Saturday.
In a congratulatory message signed Mr Azubuike Iloh, Mr Henry Ezenwa and Chief Okey Enekwe, Coordinator, Vice coordinator and a member respectively, the group said the choice of Obi was an indication that the party consulted widely and settled for the best among equals shortlisted candidates.
According to them, members appreciate the sterling performance of Obi as governor of Anambra and PDP has not only demonstrated that they were looking for competence but also party loyalty.
"We, the association of elected former local government chairmen who served under Obi welcome the announcement of his choice as vice president candidate to Alhaji Atiku Abubarka with delight.
"As a governor of Anambra, Obi took governance from the level of mediocrity to excellence, all sectors functioned very efficiently up till today we are still reaping bountifully from his legacy.
"He is good technocrat, performed wonderfully in the private sector as director of banks and a number of businesses.
" Obi is also a good politician and we have no iota of doubt that he will add huge value to the chances of PDP in the general election and also complement his principal to a large extent," they said.
The former chairmen said emergence of Alhaji Atiku Abubarka and Obi as presidential and vice presidential candidates was an formidable ticket that could win the general election.
The chairmen said they pair of they win had the capacity to set the nation on the pedestal of economic recovery given their rich public and private sector managerial experience.
They called on the Nigerians, especially people from the Southeast to support the ticket and vote for PDP in the general election.
"The PDP has made its choice, we congratulate the party and call on all Nigerians to support Atiku/Obi in 2019," they said.