Obiano lauds Igwe Uyanwa others at first Ofala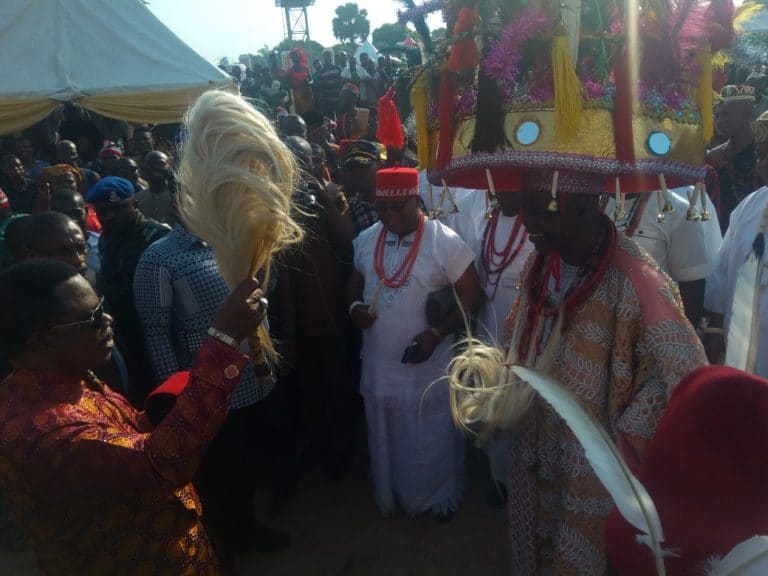 Governor Willie Obiano of Anambra state has commended Traditional Institutions in the State for the right conduct and entrenching of culture and tradition of Ndigbo in the state.
Governor Obiano stated this while felicitating with  the Traditional Ruler of Ukwulu, Igwe Peter Uyanwa, during his first Ofala at his Palace.
Governor Obiano asked Traditional Rulers to be mindfulof the kind of people they give titles in order to uphold the sanctity of the institution.
He said that respect for the Traditional institution has greatly improved,  and urged them to continue to support his administration and the Party, APGA.
In his speech, Igwe Uyanwa applauded the various initiatives of the present government which he said, have engendered transformation in all sectors of the State's economy.
He prayed for the Governor and expressed his unalloyed support to him noting that dividends of good governance have reached Ukwulu Town under his watch, including the first and second phases of the Community Choose your project initiative, asking for approval for the third phase.
 The State Traditional Rulers Council, led by its Chairman, Igwe Alfred Achebe, were in their numbers to felicitate with one of their own.