Nnewi mourns Ojukwu's son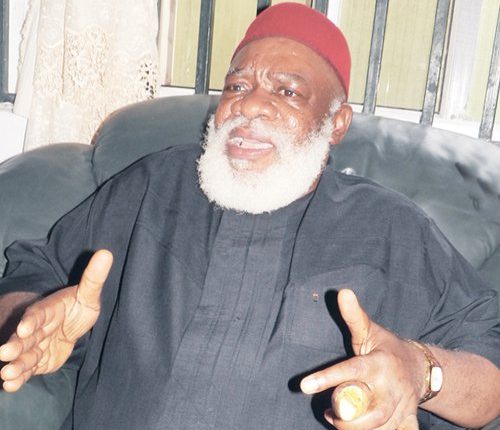 The reported death of the demise of the first son of Chief Emeka Odumegwu Ojukwu's first son has thrown the industrial town of Nnewi, Anambra State into a mourning mood.
As at the time of filing this report, many people in the town are yet to come to terms with the fact Debe Odumegwu Ojukwu is dead as most of the personalities contacted for comments declined noting that they would comment only after official announcement of his death has been made by Ojukwu's family.
Many people are however seen discussing the sudden death of Debe Ojukwu in a Lagos hospital in low tones for fear of being accused of breaking the news.
But the President General of Nzuko-Ora Nnewi (Nnewi town union), Sir Ugochukwu Udemezue told Authority daily that the death of Debe Ojukwu was a sad news to his community.
"But we can't question God. God gives and takes. Nnewi lost him, Umudim his immediate community where he served two terms of six years as its President General lost him. Nnewi Improvement Union and Anaedo lost him. We will see him on the last day in heaven. There is life after this planet," Sir Udemezue said.
He said if there was any unfinished matter in the family, it was left for the members of the deceased's family to either continue or drop the matter and choose the path of peace if they so wished.
Sir Udemezue  said the demise of Debe calls for sober a reflection, noting that Debe had done his part on earth.
The PG consoled Debe's wife and his entire family over the death.