Ikechukwu Ani murdered in Asaba, fear in Onitsha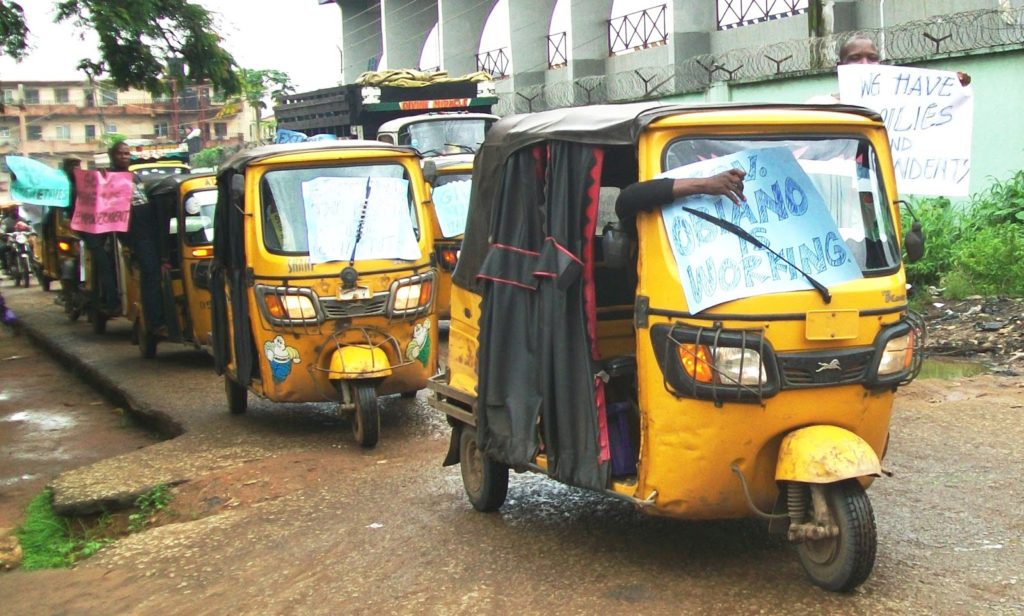 Palpable fear has allegedly gripped commercial tricycle (Keke na-pep)
operators in Onitsha, the commercial nerve centre of Anambra State
following the murder in cold blood of the Onitsha South local
Government Area, state government tricycle revenue collection agent,
Mr Ikechukwu Ani.
Mr Ani met his untimely death when he was ambushed on coming from his
Asaba residence, Delta State capital, to Onitsha where he does the
keke business when he was reportedly murdered by a suspected rival
group.
According to a member of the keke operators in Onitsha, Mr Ebuka
Nwafor, "we heard he was coming to work from his house in Asaba, when
some armed men operating in four tricycles, said to be the gang that
has been terrorising keke operators in Onitsha and environs, ambushed
him at the Asaba end of the Bridge Head approach, stabbed and shot him
severally but because the knife and bullets could not penetrate his
body, his assailants, on the order of their leaders who are simply
identified as Agama and Kapuyaukwu, transferred him to Oko, a suburb of
Asaba, and continued the stabbing as also directed by their native
doctor, until he eventually died".
"As they were taking his corpse to be thrown into River Niger, on a
tip-off, a local vigilante group in the area, in company of police
team, confronted them and arrested four of them while others escaped".
"The deceased who is from Enugu state, was giving the contract for
revenue collection in Onitsha South by the Anambra state government, a
development which did not go down well with the leaders of the rival
group (assailants) especially as they accused him of doing the keke
business here in Anambra instead doing it in his home state, warning
him that they will kill him if he continues to take the keke contract"
"Before this murder of Ani, the group has a pending murder case which
the corpse of the person is still in a morgue as the suspects are on
the run with their leader, simply identified as Mgbiligba"
"Mgbiligb boasts at anywhere and at anytime that he is above arrest
that a powerful senator in Anambra state is behind him and we believe
him because he has never been detained for more than three days in all
the murders and atrocities he has been committing"
"The case is with the Fegge police station Onitsha and they shot one
Obumse on the leg the same day, they shot dead their earlier victim
because of same keke issue"
Contacted on the alleged earlier murder and shooting of one Obumse,
the Fegge Divisional Police Officer, DPO, Mr Rabiu Garba, confirmed
the incident adding that "about seven of them have been taken to court
while others are still at large"
Contacted on the murder in Oko, Asaba suburb, the Delta state Police
Public Relations Officer, PPRO, Mr Andrew Aniamaka did not respond to
calls put across to him but a senior police officer who pleaded
anonymity said "we arrested some who are helping us in the
investigation."