2019 General Elections: Ebubemonso begs youths to shun electoral violence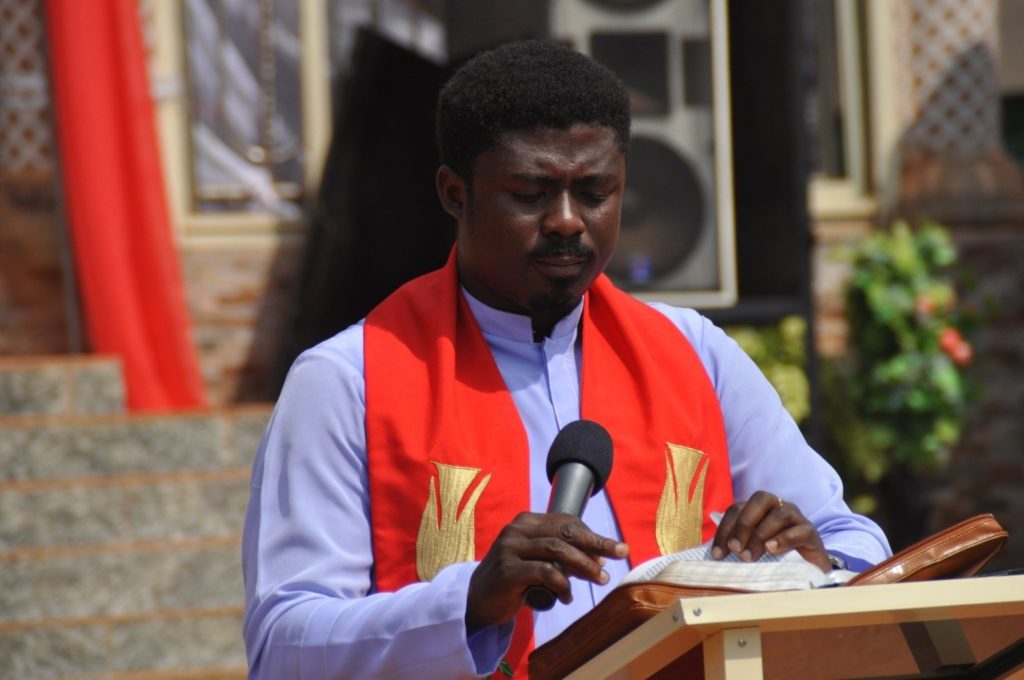 Ebubemonso: The Spiritual Director, Holy Ghost Adoration Ministry, Uke, Anambra State, Nigeria, Rev. Fr. Emmanuel Obimma, popularly known as Fr. Ebubemonso, yesterday literally wept for Nigeria on the sufferings Nigerians are facing, insisting that this Saturday's general election determines the future of Nigeria and it is a time for change to build a new Nigeria.
He cried out to all Nigerians to be part of the imminent change by voting massively on Saturday for better governance and assured future for their children even those yet unborn.
Ebubemonso said President Muhammadu Buhari has wasted the goodwill of millions of Nigerians who voted him in and urged Nigerians to vote their choice on Saturday as he is a total failure and a disappointment to Nigerians. He said any further chance to Buhari and APC is to mortgage the future of Nigerians. He encouraged all to enthrone a new Nigeria with their votes with the wind of genuine change for future of Nigeria blowing.
He therefore appealed to electorates to come out and vote to determine the new Nigeria everyone is yearning for even as he begged Nigerians particularly youths often used as cannon fodder by politicians to shun all forms of electoral violence during this Saturday's rescheduled 2019 Presidential Election.
Fr. Ebubemonso who said that at every contest one person must emerge victorious, advised that no life of any Nigerian is worth losing in the name of electoral failure or victory and thus urged all Nigerians especially those in positions of authority in the religious and political circles as well as markets to ensure they mobilize for peace rather than crisis as it pays no one any good.
The Uke Anambra state Adoration Ministry Spiritual Director prayed that the Independent National Electoral Commission (INEC) led by it's chairman, Professor Mahmood Yakubu conducts a hitch free election that would be judged by all both nationally and internationally as free, fair and credible.
Fr Obimma who spoke while addressing a mammoth Crowd at his Adoration Ministry at Uke, Anambra state weekend insisted that there is no alternative to peace , hence everybody should pursue peace during the elections even as he lauded the peace initiative commitments entered by candidates at all levels for the 2019 general elections.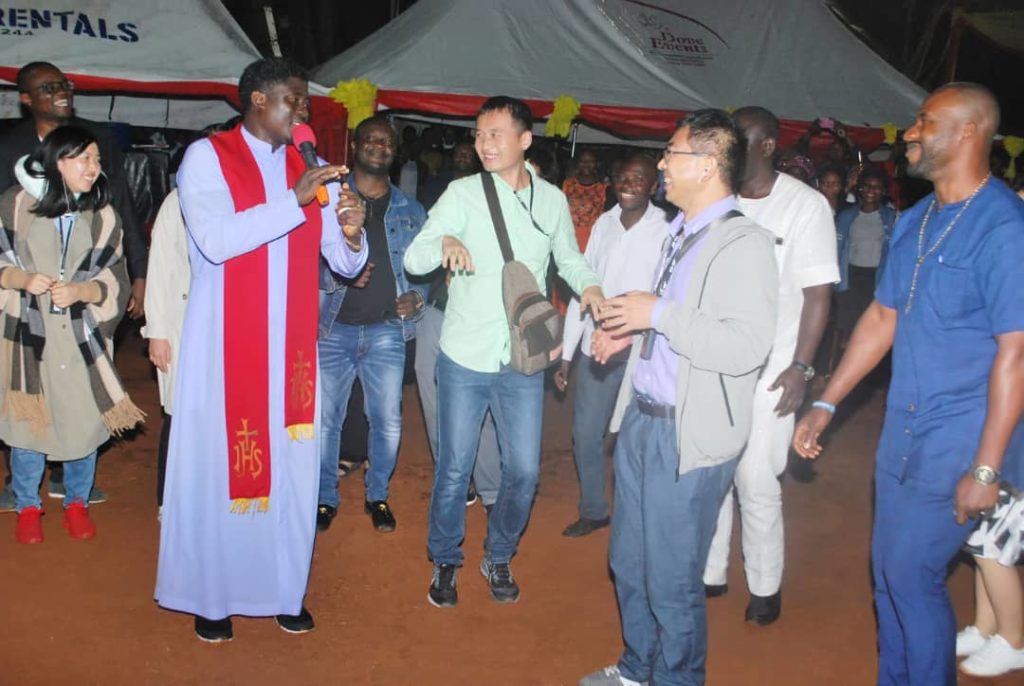 He called for a community spirit by Nigerians to enable them come out during Saturday's rescheduled elections and urged them not to be discouraged with the postponement of presidential election to this week's Saturday by INEC but to mobilize themselves and vote for a candidate of their choice. He said electorates should not allow anything dampen their spirits or discourage them from coming out en mass to vote a candidate of their choice.
He commended the leadership of IPOB led by Nnamdi Kanu for suspending the stay at home order for better participation and a hitch free elections in South East in particular and Nigeria at large.
Fr. Ebubemonso said: ''This is time for change and I beg Nigerians to uphold democracy by coming out to exercise their franchise. Don't mortgage your conscience. Don't mortgage your future. Don't allow anybody to buy your conscience. If this government has not been fair to the poor masses and have not provided dividends of democracy, don't vote them back but if not why not! There is need for change for a better Nigeria.
ALSO READ: Outrage as Customs Officer kills man over N5,000 bribe
Fr Obimma aka Ebubemonso continued: ''Agitation is good but agitate with your votes because your PVC is your power, your authority and your right. I believe that a successful businessman and an expert in Economics have what it takes to be the leader of Nigeria. I appeal to Nigerians to come out and vote. We pray that INEC will conduct the election free and fair and give the world a credible result because the World is looking at us as a country and our Lord is watching.
''I want Nigerians to vote for somebody who has the capacity to move the country forward and may our youths and everybody at that shun all forms of electoral violence because the election is not worth of losing any Nigerian life. There is no alternative for peace, win or lose, shun violence in all ramifications.