CORNUCOPIA: Multi-Million NEEM Fertilizer plant Amawbia: A Shame? By Odogwu Emeka Odogwu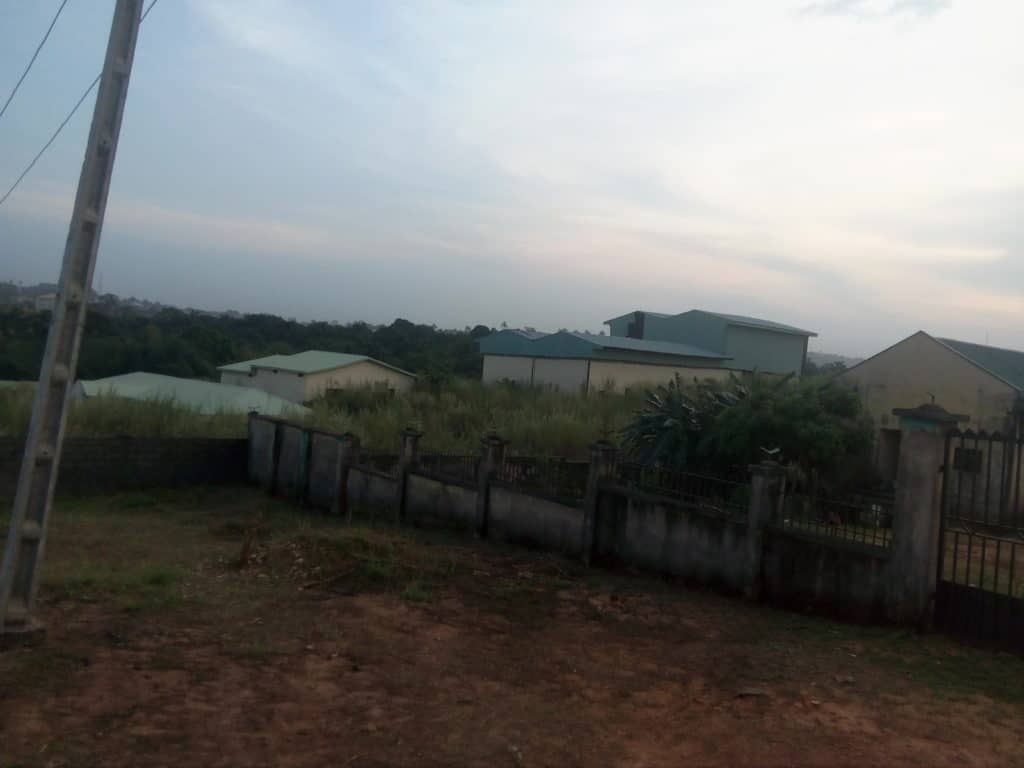 Amawbia literally means a place for visitors or people who treat others equally depending on who is pronouncing the name. The community was founded by Awofia in 1905 with six villages including Umueze, Ngene, Adabebe, Umukabia, Ezimezi and Enu-oji. It became popular as old Awka District, council quarters, the former Njikoka Local Government, later Awka and presently Awka South Local Government Area.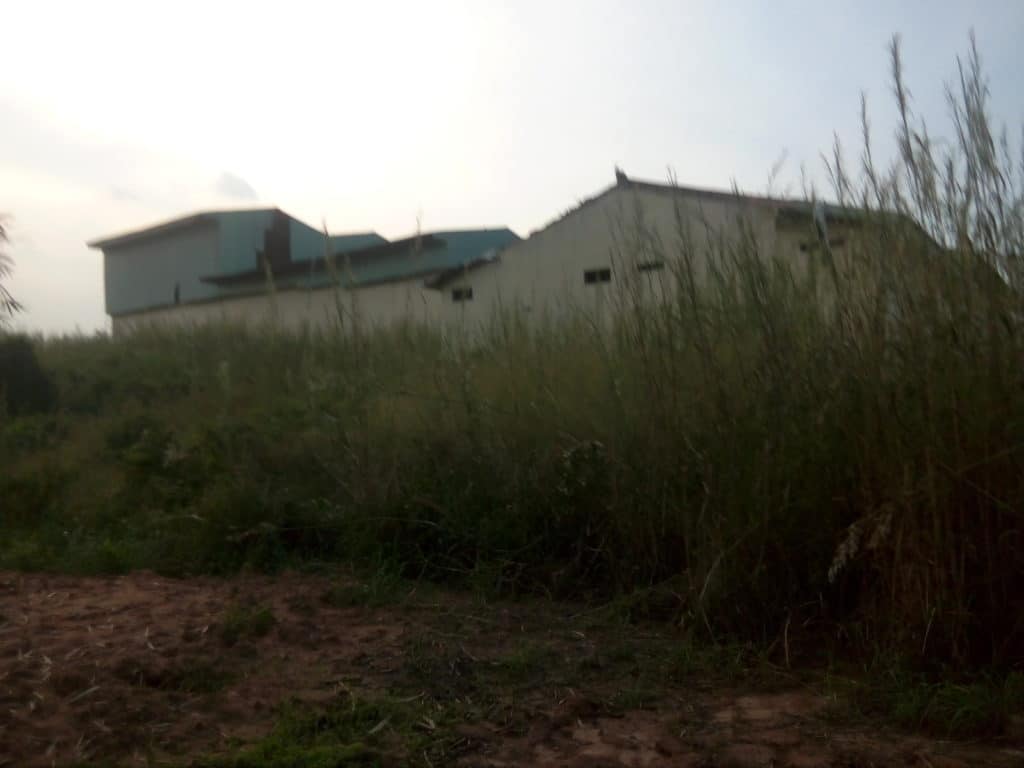 Amawbia market, Eke Oyibo has not developed competitively but well situated with the Nigerian police Headquarters, the state Fire Service, the DSS, Governor's lodge, the State Prisons, and several other government offices around it, but there is no bank in Amawbia aside Isi Aku Microfinance Bank and LAPO Microfinance Bank.
There is plan to site a Union Bank branch near TICON Technologies Amawbia probably to be attracted by Mr Emeka Emuwa, a son on Amawbia and the Group Chief Executive Officer of Union Bank Plc. There is a completed bank office at the expressway beside Enugu Agidi road, near the flyover that leads to NTA, Awka, purportedly by Union Bank too, though no name has been associated with the structure.
There was an era when Amawbia was seen as a community of farmers and hunters though a highly educated community and now, they are in the corridors of power and in multi-nationals doing well. An Amawbia son, Dr. Joseph Odumodu was a two time Chief Executive of the Standards Organisation of Nigeria (SON). There are top civil servants, clergies in all denominations and a lot of Millionaires in business world. Let me spare them of mention.
Amawbia Town Union (ATU) has been in the forefront of championing development in the community and built some projects through communal efforts like two Secondary Schools, hospital among others and recently the modern market park supported by Governor Willie Obiano's community choose your project funds as well as renovation of old Civic centre and now an ultra-modern Events centre which is ongoing now.
Igwe Michael Ositadimma Okoye (Okpaligwe I Amawbia) is the traditional ruler, though late, was worried about one thing while alive. That was the completion of the NEEM Fertilizer Plant with hopes that so many Amawbia people would be employed. That was not a reality before his death.
Amawbia has streams like Okika in Ngene Village, Mbagu in Enuoji, Anana in Adabebe, Abba in Ezimezi and Ofiamazu in Umukabia Village, as well as other rivers like Ovunu, Obiba, Nwezi among others.
There are prominent Amawbia indigenes now in the Governor Willie Obiano led government including the State Chairman of All Progressives Grand Alliance (APGA), Chief Victor Ike Oye; the Principal Secretary to the Governor, Sir. Willie Nwokoye; Anambra state Head of Service, HoS, Barr Harry Udu among others. The APGA national chairman and Principal Secretary Words today are taken seriously at the corridors of power in Anambra. They have attracted some roads hitherto non-existence.
The Community choose to build an Ultramodern Event Center at Agu Amawbia amidst pomp and ceremony against facilitating the take-off of an already completed Neem Fertilizer plant with capacity of employing over 1000 workers with Amawbia people bringing most of the entire junior staff. The NEEM Fertilizer plant neglected and abandoned.
But who am I to ask why? The President-General of the town, Chief Chris Nwoye said the center will serve as a monument for the Obiano administration after its tenure. The Principal Secretary to the Governor, Sir. Willie Nwokoye said the project will strengthen the bond of peace that exists among the people of the community. Governor Obiano was represented by his Deputy, Dr. Nkem Okeke. The event was used to flag off Eziokpalaigwe festival.
I contacted the team leader of Unihead Nigeria Limited, Dr Okechukwu Areh, the contractor handling the NEEM Fertilizer plant on November 14, 2018 on why it was abandoned when it was over 90 percent completion? He was direct that it was lack of payment from the state government for years and I wept.  I asked so many other questions but he didn't want to volunteer information. The President-General of the town, Chief Chris Nwoye could not either tell me why twice as he declined speaking to me momentarily. I allowed him be and had not got another opportunity for him.
By January 2014, the Anambra State Government had put in motion a machinery to ensure early completion of Neem Based Fertilizer Pilot Plant at Amawbia during the administration of former Governor Peter Obi, OON.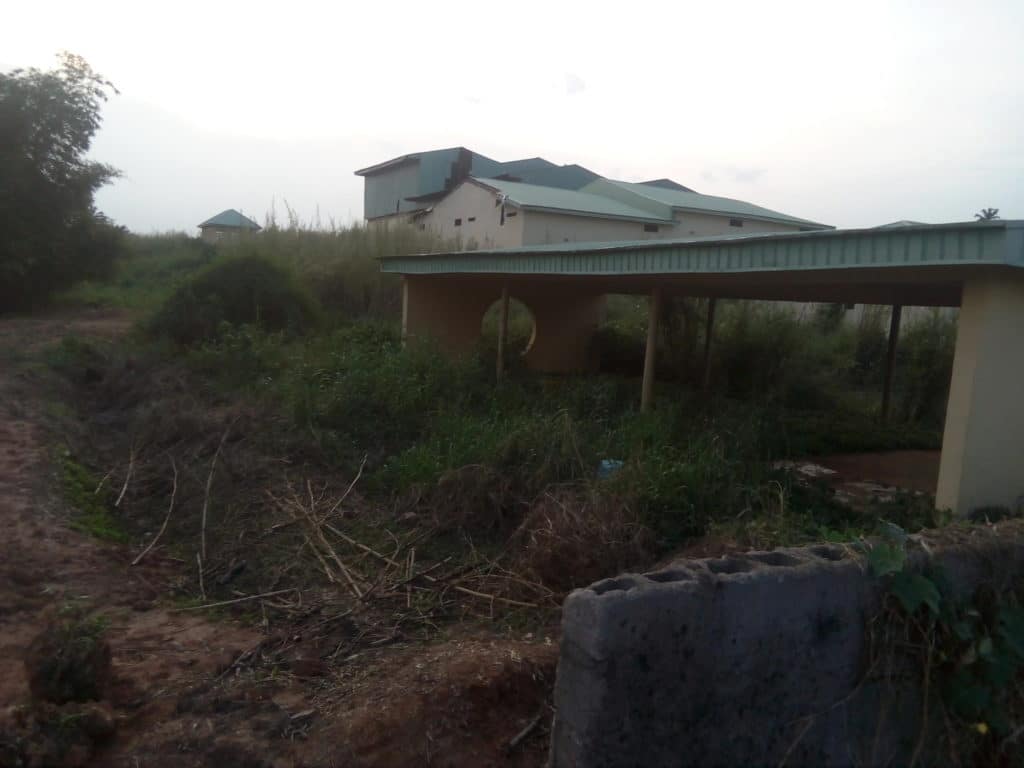 Obi then regretted that the project was delayed because the contract was not properly articulated before it was awarded as some critical components were not included like the external work.
Obi said Federal Government had fulfilled its promise of supporting the project by providing some of the key machinery and directed the Ministry of Housing where the project was domiciled to within one week articulate what it would take to complete the project as quickly as possible.
The contractor handling the project, Dr. Okechukwu Areh assured that they would work hard to meet the expectations of the Government and people of the State but he failed, even though he blamed it on state government refusal to release fund.
It was unfortunate as the multi million naira Neem based Organic Fertilizer Plant project that was initiated in 2010 with foundation stone laid on 21st January, 2010 with a promise that it would be ready in four months' time as at 18th of May, 2011 has been abandoned by Obiano administration.
Though domiciled in Housing, Agriculture Ministry in Anambra would have taken it up as did Ministry of Commerce and Industry during Obi's administration hence then Permanent Secretary of Ministry , Dr Austin Nnalue gave the four months period September for the plant to start work when Obi visited the factory for inspection of the ongoing installation of machineries at the Amawbia site. The promise that it would be commissioned by September 2011 failed. What went wrong?
Unfortunately, the project that would at completion employ about 1,000 staff for a start as it has the capacity of producing 10,000 metric tons of fertilizer per day is today in its worst state with millions worth of machinery in rust. Weeds have overgrown the compound. Fire spread into the compound last dry season but luckily the structure did not get burnt. What an irony for Anambra that prides itself with agricultural state as the Neem fertilizer is soil friendly with raw materials available in the state.
Where is the over 500,000 seeds of Neem already planted during former Governor Obi as a measure of ensuring that the raw materials are available? Plant house was ready since 2011 remaining walling while the administrative block was ready but nothing happened there till date. The entire job tarried to 2014 and Obi failed to flag it off, waiting for Obiano to shine with it but alas it became an abandoned property. Get there and shed tears for Amawbia people in particular and the entire state in general yet lamentations of unemployment abound. Do you know what it means to take away 1000 youths off the street?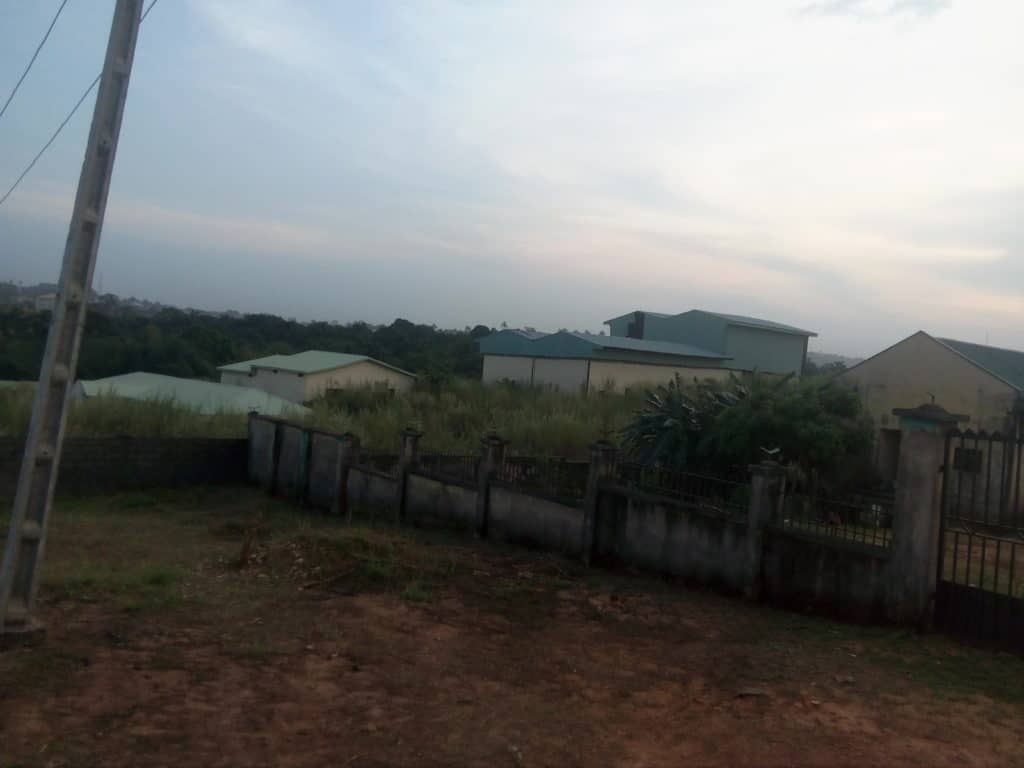 Obi had a vision of Anambra people using Neem tree plantation for checking erosion and making boundaries of institutions as a measure to ensure its availability in large quantity at all times. Has this yielded any results? Anambra people resident in the North then assured they have in access the raw materials for the plant house. But what changed? Policy reverse by Obiano led administration or lack of vision to complete what he started by Obi or what?
Neem fertilizer plant was first established at Katsina state where it is assisting them much in boosting agriculture especially now that fertilizer is a problem and in short supply. Why is Anambra situation different? Our farmers still lament short supply of fertilizers hence the need to use organic to augment. The project which is in partnership with the National Research Institute for Chemical Technology based in Zarri , Kaduna state is to provide technical assistance. Where is the continuity promised by APGA?
Where are the Inter-Ministerial Committee headed by Ministry of Agriculture, with representatives from Ministries of Commerce and Industry, Environment, Local Government and Chieftaincy Matters, Post-Primary Schools Service Commission (PPSSC)and Anambra State Universal Basic Education Board (ASUBEB)? The Committee handles the campaign for planting neem seedlings in all parts of the state, but they did nothing or so I assume?
Why did the then Director General of National Research Institute for Chemical Technology (NARICT), Dr. A Ebenezer Okonkwo abandon a project that would have etched his name in gold even after service? He began the journey and abandoned it halfway because Obi left or what? Where was his promises that NARICT will manage the Industry for six months, with Anambra officials understudying them, to continue after they have left? Dr Okonkwo handed over to Professor Idris M Bugaje around October 2011 , and he handed over to Prof. Jeffrey Barminas about 2017. But they all abandoned what Okonkwo started. What a shame?
Note that NARICT is a specialised research institute established in April 1988 under the Federal Ministry of Science and Technology, with a mandate to research and ensure development in chemical, leather, biochemical, solid minerals, engineering plastics and allied fields.
Amawbia community donated the piece of land but their people abandoned it forgetting that constant push could have done something differently. The Federal Co-operative centre beside the NEEM Fertilizer plant too appears a waste as the Neem Fertilizer plant.  Though, not from Amawbia , I wept.
I blame the farmers under the auspices of the All Farmers Association of Nigeria (AFAN) led then by Chief Nnamdi Mekoh who was later made Commissioner for Agriculture for not following up. The laudable speech he made that day was a waste. Another of Obi's Agriculture commissioner, Mr. Ndubisi Menakaya didn't mention it.  I thought Obiano's Commissioner for Agriculture, Mechanization, Processing and Export, Mr Afam Mbanefo, with all the commendations and propaganda would have spared a thought for the NEEM Fertilizer plant but never.
Was it that the former Commissioner for Commerce, Industry and Tourism, Barr. Chima Okafor did not do the needful on that project or was the major contractor for the Neem fertilizer project Unihead Nigeria Limited, the problem?  The skewed NPK fertilizer national distribution system would have been a thing of the past in the state.
Okafor had said that the multiplier effect of the industry regarding employment is tremendous as conservatively, it is expected that more than 2000 employment opportunities will be created when the industry becomes functional either directly in the industry or in other areas such as in the marketing, distribution, supply of raw materials, dealing with the bye products.
Where is Dr A.A Ihuoma who represented the Director-General/Chief Executive Officer of the National Research Institute for Chemical Technology (NAARICT), Zaria , Dr. E.M. Okonkwo and all the laudable statements they made?
Is NEEM fertilizer Plant a curse for Amawbia people, Anambra state or what? A shame?
Cornucopia is a weekly column of Odogwu Emeka Odogwu. Odogwu is a known Journalist, Editor, Media Consultant and famous Blogger, as well as Social Media Entrepreneur, publisher and Conversationalist @ www.odogwublog.com among others.
Phone Number: 08060750240
E-mail : odogwuchampionawka@yahoo.co.uk