Trump's Team Winning, Supreme Court Gives The Order Over Discrepancy.
By Rowlandgate.
The American Presidential election is still a topic of major concern to the America People and the world in general. Hope Returns To Trump's Team, As Supreme Gives The Following Order Over Vote Discrepancy.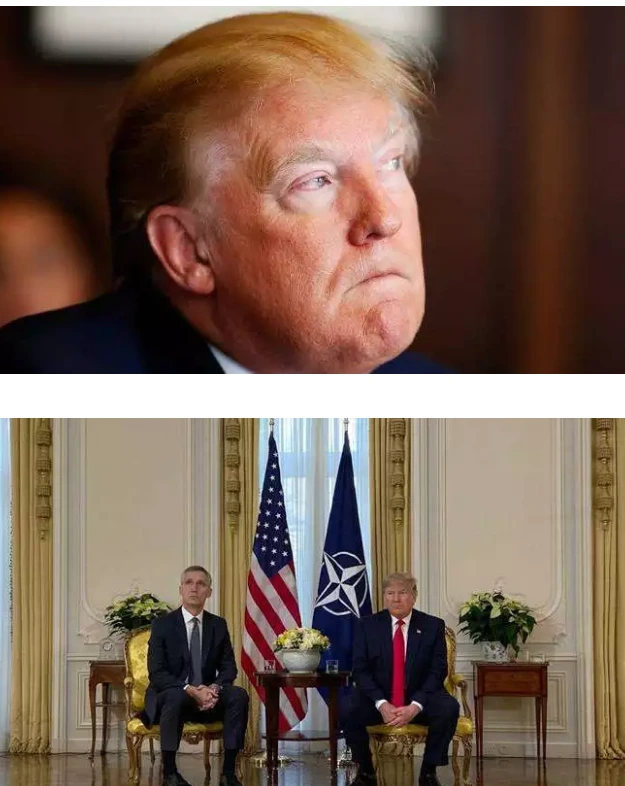 President Donald Trump's lawsuit filed this morning, as gone in his favor as the American Supreme Court ordered Governor Tony Evers to respond to the President complaint in his state.
Initially, the governor in question had refuse Donald Trump's team a fair hearing at the court in his state. Trump's team had requested clarification on an alleged 220,000 ballots, Which they tagged to be illegal.
See Donald Trump's Retweeted Tweet.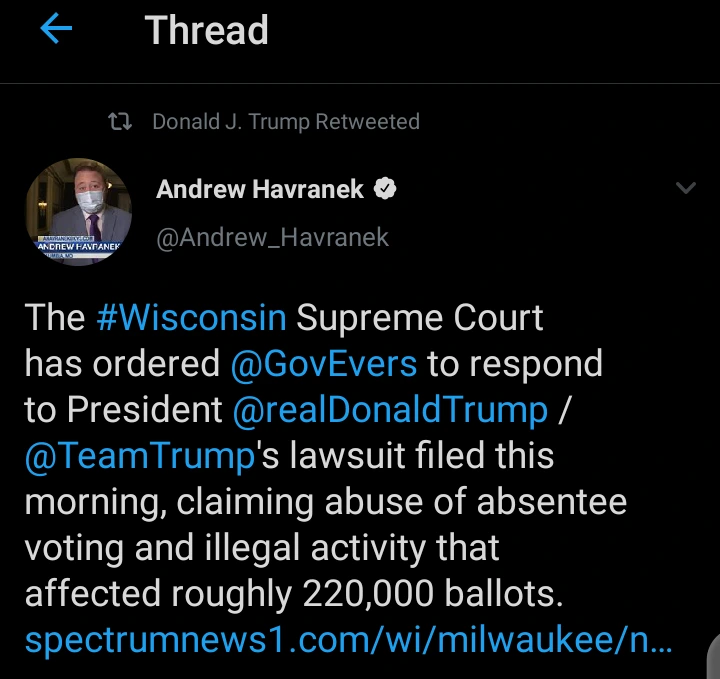 The #Wisconsin Supreme Court has ordered @GovEvers to respond to President @realDonaldTrump / @TeamTrump's lawsuit filed this morning, claiming abuse of absentee voting and illegal activity that affected roughly 220,000 ballots. Odogwublog.com
See The Court Order ( Supreme Court Of Wisconsin)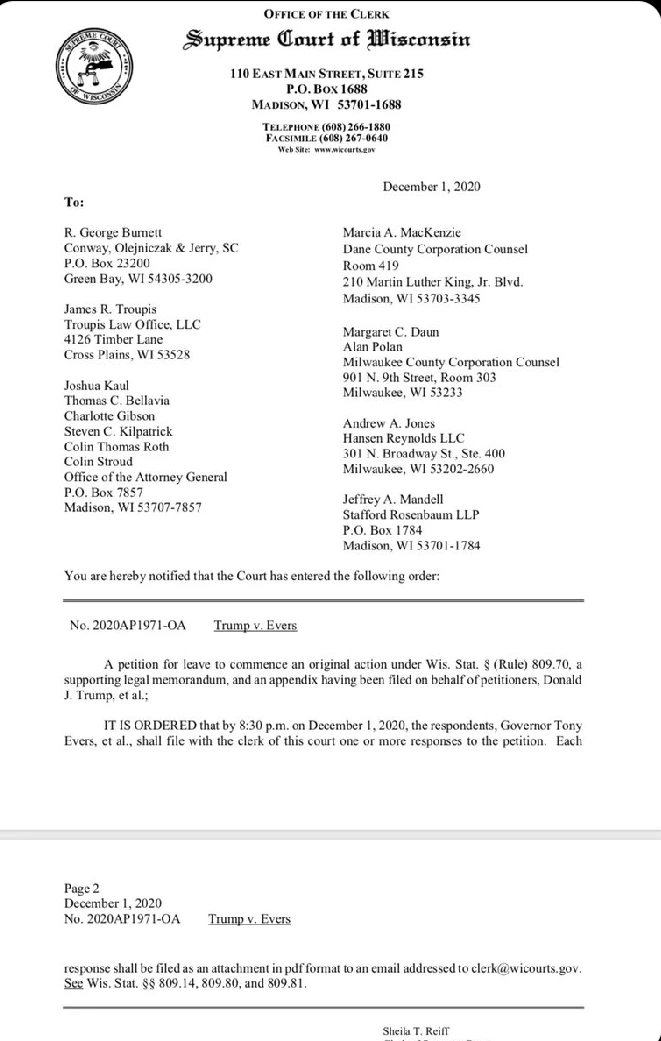 The Supreme Court in its executive order has given, the Gov Evers an immediate order to grant President Donald Trump's team a chance of a Court hearing, if they win fine and if they lose it still fine. But denying them such an opportunity is against American law.
Remember, that the November 3rd election was flagged down by the sitting President, I guess this is one on his way of getting the fact right, and retaining its seat.
It will not be easy for President Donald Trump, because one court win will not clear the votes gap shared between him and Joe Biden. It might only reduce the difference which is good, but not good enough.
See How Americans Reacted.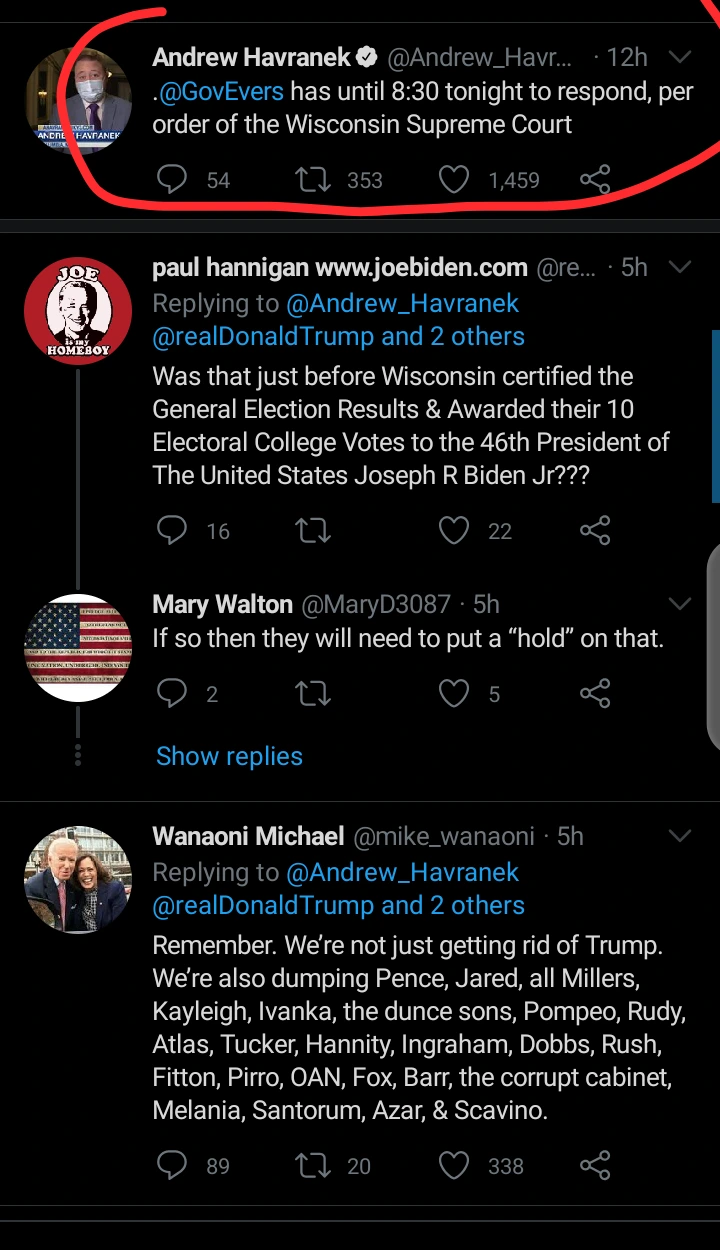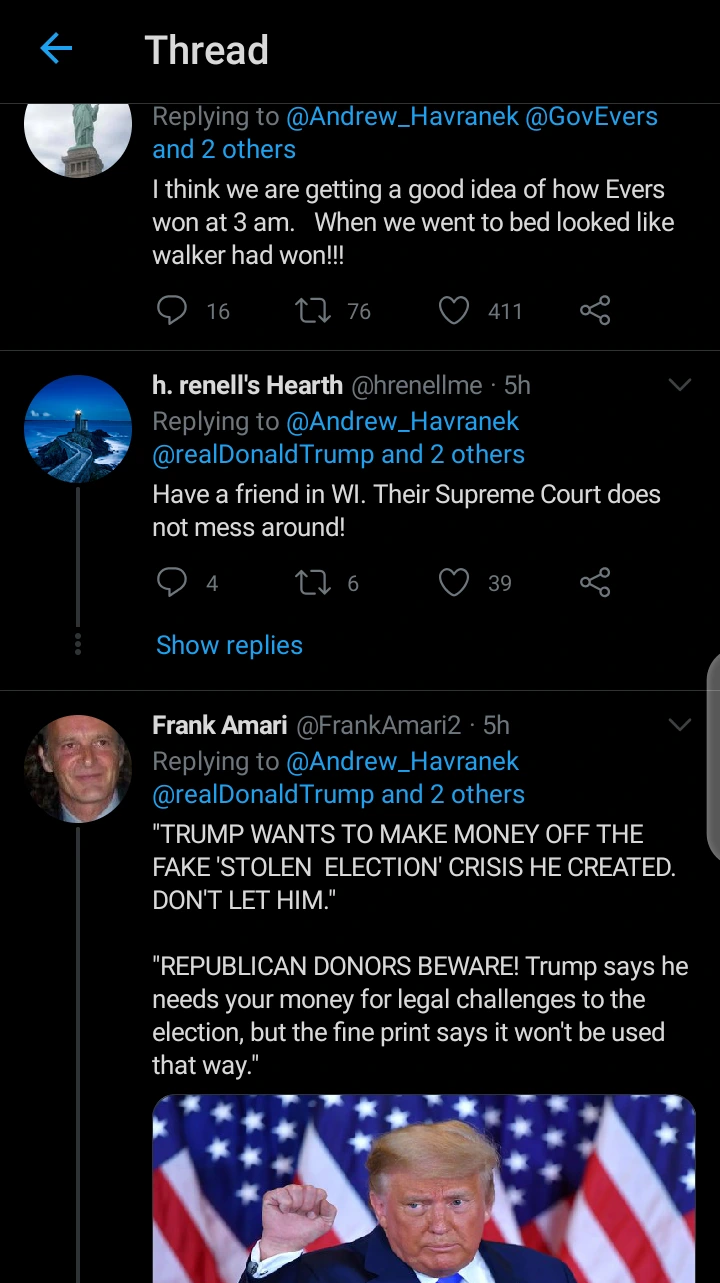 Dear readers, Do you think that President Donald Trump still has the chance of turning things around?