Obiano sacks 7,000 traders from shops in Onitsha amidst tears, connives with speculators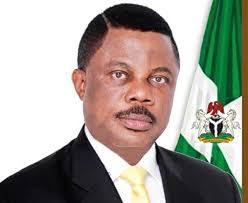 Odogwu Emeka Odogwu
Governor Willie Obiano has ordered the immediate closure of Madueke Plaza, Onwu Anatogu , Afubera and other shops in Onitsha South local government area, Anambra State.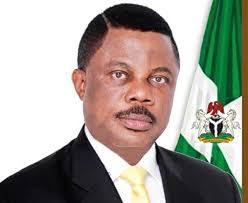 Obiano's order was carried out by the commissioner for Trade, Commerce and Wealth Creation, Dr Christian Madubuko by 8 am yesterday as tears from wailing traders were uncontrollable.

He ordered security agents to ensure nobody enters the market, even as the traders numbering over 7000 people were confused on what next to do as they were locked out of Madueke Plaza, Onwu Anatogu, Afubera and other adjourning street.
Dr Madubuko said the state government has decided to shut down the market, following government's ban on street trading. He ordered the security agents not to allow the traders to open their shops for business in the area henceforth, while advising them to relocate to a private market built by some traders at Ogbunike, in Oyi LGA.
The commissioner was accompanied by the Area commander Onitsha Mr.John Obuagbaka and a team of other security agents from the police, members of the DSS and Nigerian security and civil Defence Corps (NSCDC).
He ordered them to take over the market and ensure that no shop was open for business.
Confused Chairman of the Madueke Plaza and street traders Association Mr. Bede Iwunze said most of the traders have no shop at the Ogbunike market built by provision and cosmetics traders and wondered where they should be packing to.

He said the Madueke plaza is a private plaza built by Modebe family and they are tenants to Modebe family and would like to move to a cheaper and convenient government market if any.

He lamented that they cannot afford the money to buy shops at Ogbunike market which they alleged is estimated to cost over 20 Million for each shop.
He passionately appealed to Governor Willie Obiano to come to their rescue, so as to give them a soft landing.
Iwunze said: "we have children and dependents and we have no other means of livelihood except these shops.

Another trader, Mr Jude Anibueze alleged that some group of importers, at Afubera street had built shops for themselves at the Ogbunike market and wanted to move them by force to their shops where they would pay at a cut throat price using government cover up.
Addressing the traders, the Chairman of Modebe family, who refused to say his name said they have gone to court with the state government over the same matter and got judgment in their favour .

His words: "The plaza belongs to Modebe family and not government". He however told the traders who contributed money or own shops at the Ogbunike market to relocate to the market if they wish to  "we are  not asking you not to go to the market if you want, but for the plaza it is our own and nobody  or group of person can eject you from here if you wish to stay. He wondered why government should be siding business speculators to ruin other traders business at will. 

The police from the Onitsha area command allegedly arrested some traders who tried to open their shops and whisked them away . Hoodlums cashed in on the stampede from traders to loot and cart away goods.

When contacted the Police Public Relations Officer Anambra state Command, SP Harunna Mohammed said he is yet to be briefed on the closure of the market.