Obiano now Dike-Eji- Ejemba Umunya, begs on Obi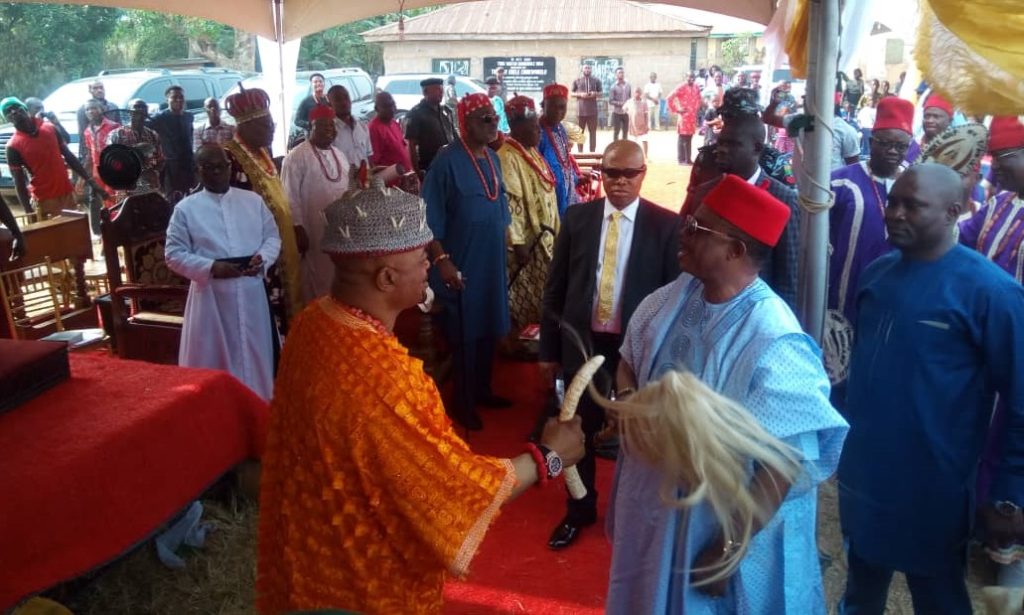 Governor Willie Obiano is now Dike Eji Ejemba by Umunya Community after receiving a Chieftaincy title from the traditional ruler of the Community, Igwe Kris Onyekwuluje during the twenty first (21st) Ofala festival.
Governor Obiano did not go alone as he was accompanied to the event by the Cabinet members of Aguleri Kingdom.
Though, Obiano did not mention Peter Obi but he called on Ndi Igbo to rally round each other, irrespective of party affiliation, to drive development in the region.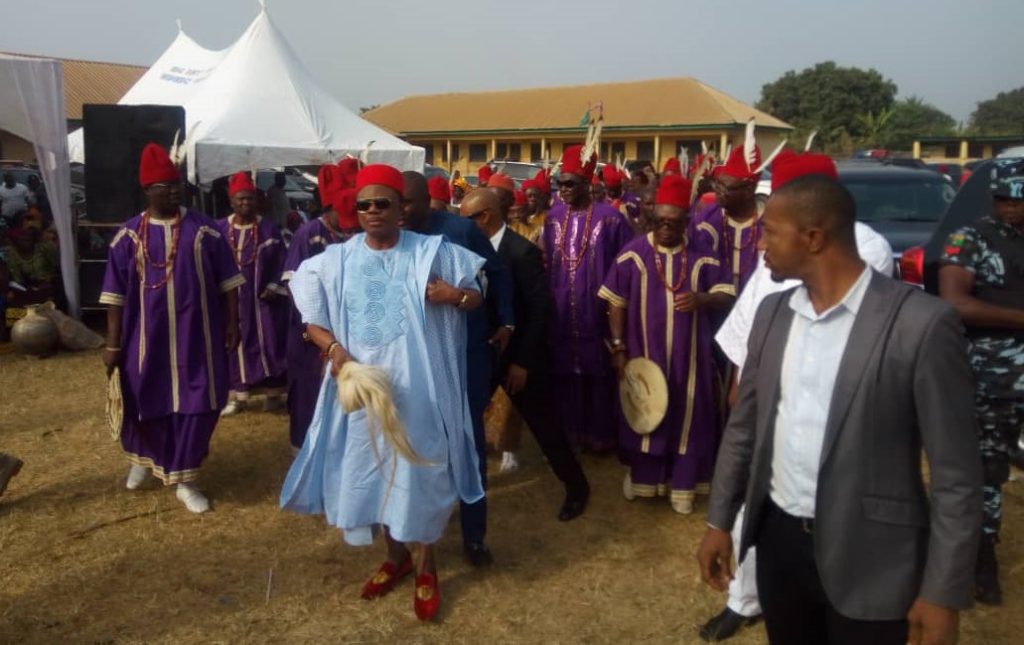 Odogwublog interpreted it to be that he was speaking about Peter Obi's position as Vice Presidential candidate but came short of saying it probably because of the existing ego trip on whose side?
As well, Senator Ben Obi, Prince Arthur Eze, Traditional Rulers of various communities, government functionaries, among others went with hm.
Igwe Onyekwuluje couldn't actually say why the award was given but he hinged it on Obiano's security has achieved development in the state bla bla bla……
Lol