Nka Dioka Cultural Festival celebrated in Neni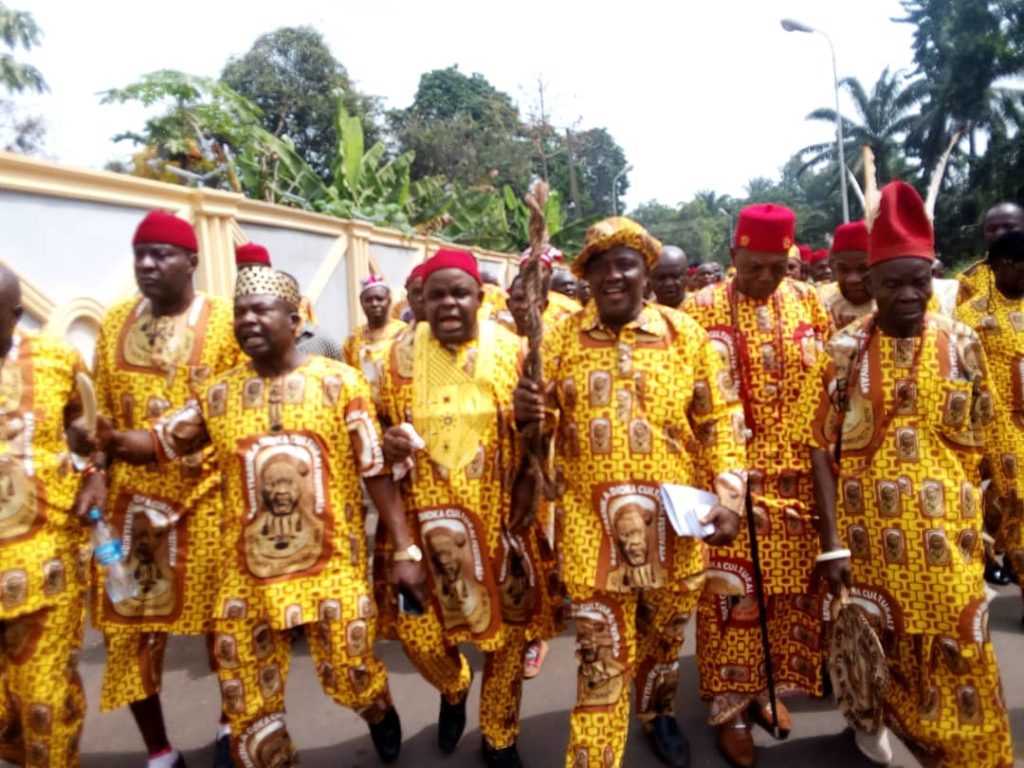 The people of Umudioka Neni in Anaocha Local Government Area of Anambra state has celebrated the fortieth Nka Dioka cultural festival anniversary.
Speaking on the significance of celebrating the Nka Dioka festival, some cultural proponents in the community Chiefs Albert Ibeanu and Raphael Udeze noted that the people of Umudioka Neni are unique since they set foot on the community.
In their various remarks, the Chairman of the organizing committee of the event, Mr. John Ifejiofor and its secretary, Mr. Emeka Emeadi pointed out that Umudioka in different places are one and don't inter marry among themselves, as they have a common bond while Sir Ejike Okechukwu added that the facial mark by men, teeth opening and stomach marking on the women were the distinguishing features of Umudioka in the olden days, adding that there is need to celebrate their rich cultural heritage and pass it on to the younger generation.
A special honour and recognition was given Chief Dr Anthony Enukeme , CEO/MD Tonimas group of companies.