Nigerian Army set for cultists, warns students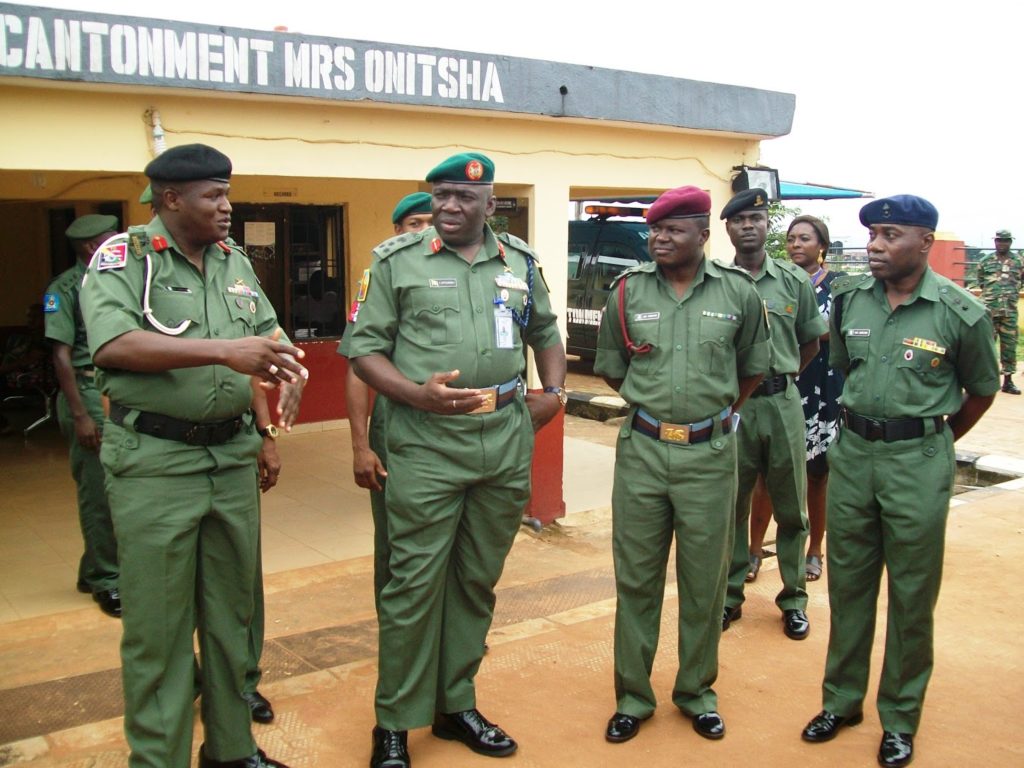 Maj.-Gen. Emmanuel Kabuk, General Officer Commanding (GOC), 82
Division of the Nigerian Army, Enugu, has tasked Students Union
Government (SUG) in campuses to join security agencies to eradicate
cultism in institutions.
Kabuk made the appeal while receiving a five-star award on behalf of
the Chief of Army Staff (COAS), Lt.-Gen. Tukur Buratai, from the SUG
of Institute of Management and Technology (IMT), Enugu on Thursday.
The five-star award was titled: "The Most Proactive Chief of Army
Staff in Nigeria History''.
The GOC said that the SUG government as the leadership of students
needed to constantly re-orient and sensitize students on the need to
be good Nigerians and be law abiding.
"The issue of cultism is rampant in this part of the country. Cultism
is satanic. It does not have any benefit for anybody or the society.
"I task the SUG governments in various institutions to play a lead
role in shaping the lives and characters of students in campuses in
this part of the country.
"Most students misled by cultism end-up not getting the certificate
they sought for from their institutions.
"I want to see a situation where people (students) come out of
institutions to contribute their quota to the development of the
country,'' he advised.
Kabuk also urged students to shun political thuggery and face their
academics squarely.
"We will also appreciate if you give us credible and prompt
information concerning crime, criminality as well as suspicious
movement and individuals so that we nip crime in the bud in this our
Area of Responsibility (AR),'' he said.
On the award, the GOC commended the student body for recognizing the
hard work, resourcefulness and effectiveness of the COAS, adding that
the COAS had received a lot of awards at home and internationally for
his sacrifice for the nation and repositioning Nigerian Army
professionally.
"I draw my strength and inspiration from the Chief of Army Staff
(COAS), Lt.-Gen. Tukur Buratai, vision, directive and resourcefulness;
while it is clear that the COAS has done much in protecting the
territory integrity of the country,'' he said.
Earlier, the President of SUG of IMT, Enugu, Mr Monday Diamond, said
that the Nigerian Army had contributed a great quota to the peace and
security of the country in historical and recent times.
"The Chief of Army Staff (COAS), Lt.-Gen. Tukur Buratai, has also
done so much in putting proactive mechanisms in protecting the
territory integrity of the country in all ramifications since his
assumption of office.
" Lt.-Gen. Buratai has also repositioned the Nigerian Army
professionally to face emerging security threats confronting the
nation,'' Diamond said.