Corona-Virus,5G, Exposing Nigerian Pastor's And Their Lies Rowlandgate Analysis.
Corona-Virus,5G, Exposing Nigerian Pastor's And Their Lies Rowlandgate Analysis.
By Rowlandgate.
ROWLANDGATE ANALYSIS.
5G network are similar except that 5 G network has a broader frequency band of 600 MHz to 6 GHz. It is therefore naive and ignorant to link 5 G technology to a pandemic such as Coronavirus.
How on earth will an electromagnetic frequency produce a virus? Remember that many terrible disease outbreaks of the past have claimed over 25 million people at a time when technology were very backward and the use of electromagnetic radiation were very low.
The fact that Coronavirus originated from Wuhan, China where 5 G technology has been implemented has no scientific basis for this link. South Korea was actually the first to implement the 5 G technology. Why is it that the virus did not originate from there? Countries like France, and Italy who had not implemented the 5 G network were grossly affected by the Coronavirus pandemic.
How will they explain this ? The fact remains the Corona Virus was actually produce in America, because lastest news trending in American then was that CIA had arrested the Havard head of department of chemistry and biology for working on the virus brought in from China. CHINA only bought the virus and spread it just to produce the cure for the virus, as well as to slow the world economy down, then ensure that they take over medical market from India and American.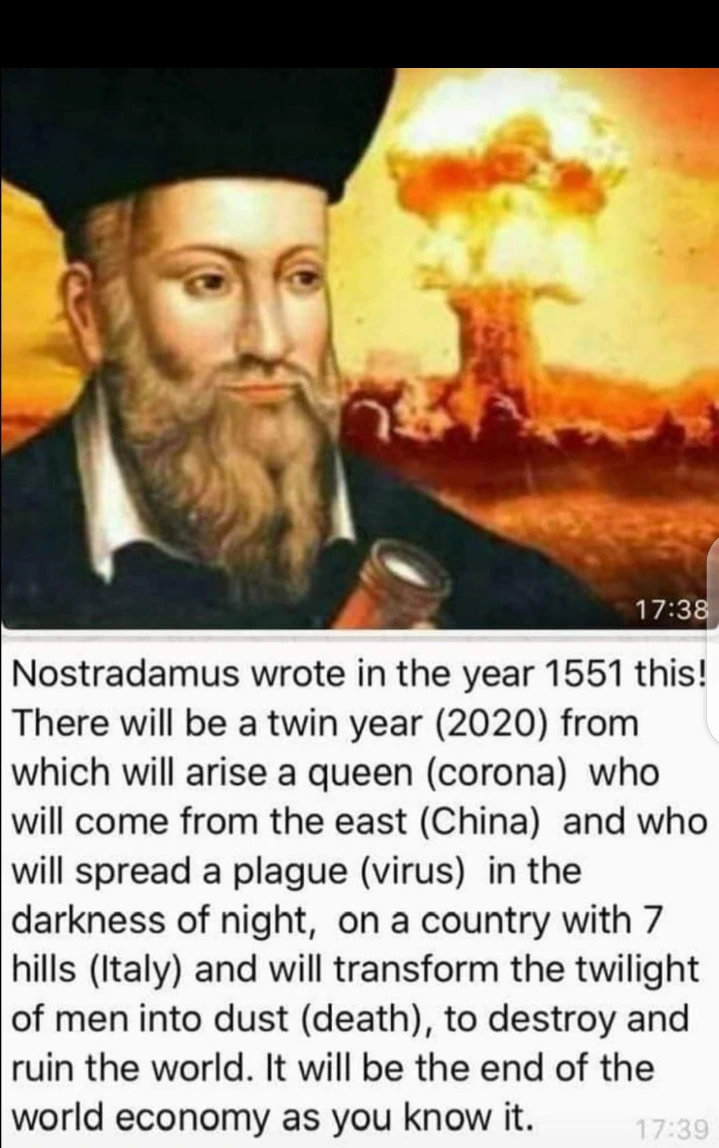 Nigerian pastors don't have a full knowledge about corona-virus neither do they have a full knowledge of 5G network, all they are doing is a guess work and just looking for attention to make their members feel they are very much advanced in technology, but they are not actually. They are only bunche of liers and deceivers, They play these games all to make more money but their end has come.
I can assure you that none of this claims flying around have their foundation either in Science, Statistics or Logic. You can therefore go ahead and bluff them and this is the fact coupled with worldwide researches.
The Corona-Virus and the 5G network saga is all a game of who takes control over the world's market economy and technology… CORONA VIRUS has nothing to do with 5G they are both different stuff but China are only using as a distraction to create panic to gain time ahead of other countries. Corona-Virus has been in existence for long it was only modify from covid family like Ebola, Sars, covid 12 and others. China wants to control the Telecom business and the medical world.. America and India have been leading in medical world. Infact the virus was worked on in America and brought in by China so the virus could be easily be spread in America to create panic just to also produce the cure that all.
5G is another technology war between CHINA AND AMERICA it is a war of who controls the internet technology and the monetary world.
TRUMP has made it clear from day one that he wasn't going to allow the Huawei company into the American market because it was also going to bring the big APPLE company product like the iPhone down because the 5G company Huawei where the first to present to the world the 5G phone showing that they were already ready to lead in the world of technology and that the Chinese government are now ahead of other countries for the first time, which means they are taking over the world market and the internet information technology world. Odogwublog.com
One thing the Americans never toys with is the American governments information, it has always been their power above others, it is their secret.
 Thank you.