Anambra Kicks off Christmas home coming events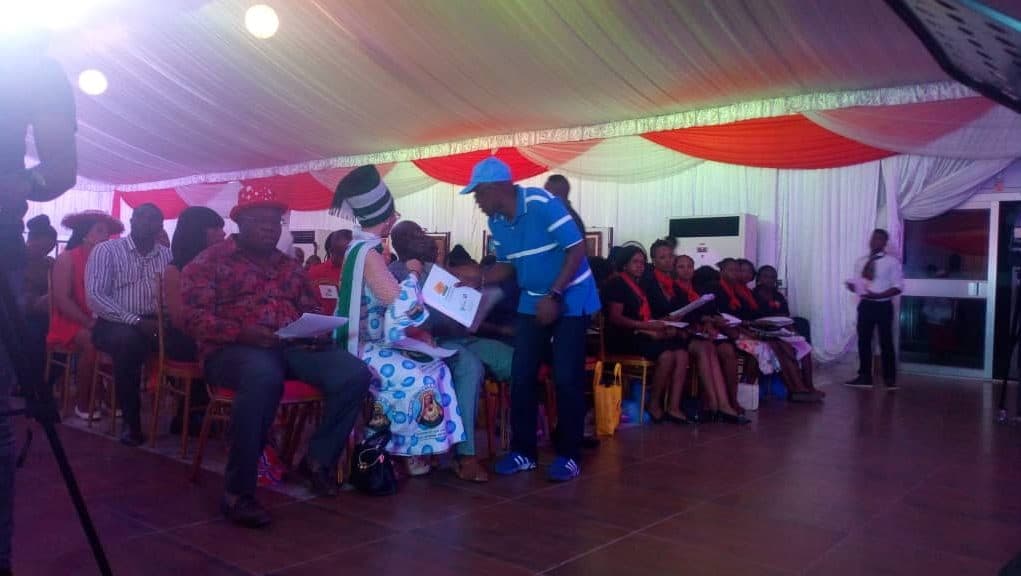 Anambra State Christmas Carols and Nine Lessons kicked off the Anambra Home Coming Festival even as performances by two choir groups made the night a memorable one.
 Dressed in remarkable red and white and touches of black,significant colours of the season, the participating choirs held their audience spell bound by the magic of their voices.
 The event piloted by the Ministry of Diaspora Affairs,Indigenous Artworks ,Culture and Tourism did not only celebrate the reason for the season but also was a platform to market to the world the huge and richsocio-cultural and economic potential of the State.
 Leading in the reading of the nine significant lessons of the festival was the Secretary to the State Government, Professor Solo Chukwulobelu ;Chief Press Secretary to the Governor, Mr James Eze, the Host Commissioner, Mrs Sally Mbanefo, Commissioners for Health, Dr Joe Akabuike,Trade, Commerce and Investments, Dr Christian Mmadubuko and Information, MrC-Don Adinuba, Chairman State House of Assembly Committee on Information,Honourable Kingsley Iruba and other numerous Heads of Ministries, Departments,Agencies, and Boards who attended the event.
 It was also spectacular seeing some of those members of the state Executive council make cameo appearances in conducting the choir.
Speaking at the event, Governor Willie Obiano represented by the secretary to the State Government, Professor Chukwulobelu said the State carols and nine lessons have come to stay in the state which is one of the results of the present administration's efforts at ensuring safety of lives and property which has now promoted night life in the state.
For the Culture and Tourism Commissioner, Mrs Mbanefo, the event is kicking off a one week series of activities marking this year's Anambra Home-coming which includes a Palmwine festival which will help create job opportunities for the youths of the State.
In a short exhortation, Reverend Father Jerome Mmadueke said the carols are important as it helps to deliver the message of Jesus Christ to every nook and cranny of the society, decrying how the present society has tried to remove the essence of the celebration which has led to reduction in norms and values of the society.