33 Nnewi arrested traders labelled IPOB rock town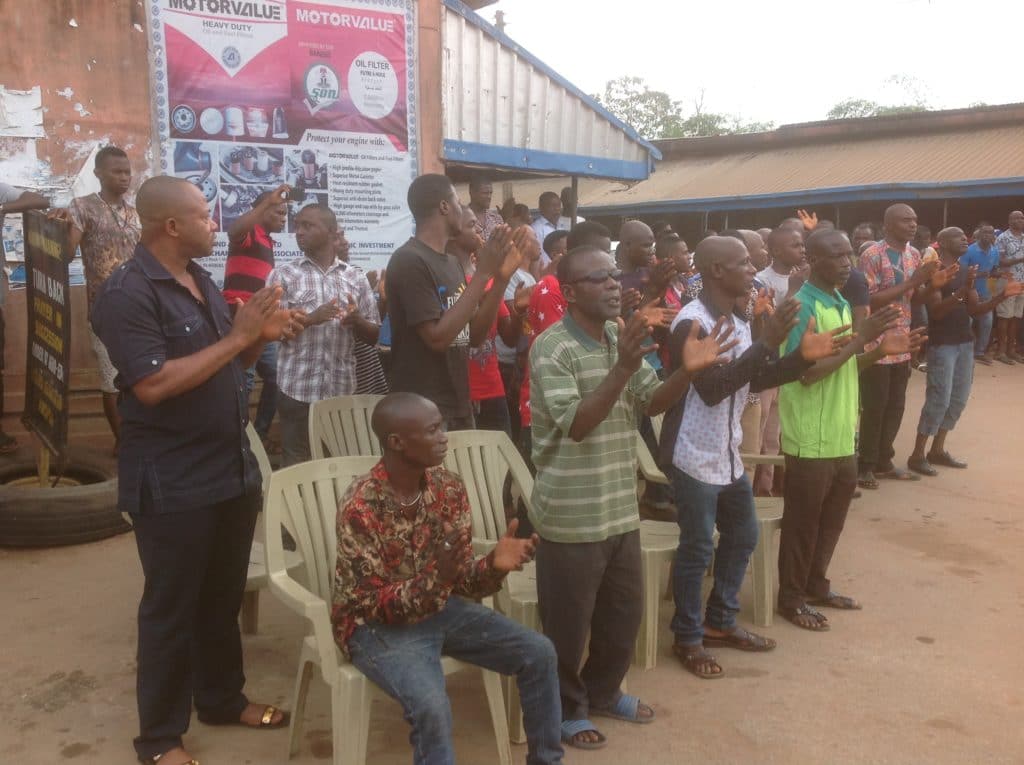 Business activities was momentarily paralyzed in Nnewi main market, Anambra state as the thirty three (33) traders who were arrested and detained after the bloody IPOB/police clash returned to the market amidst a loud ovation.
The chairman of Agbo-Edo Motor Spare Parts Dealers Association (AMSPADA) Mr Gabriel Chibueze in a remark recalled how the traders were picked in the market after the police IPOB face off on November 23rd.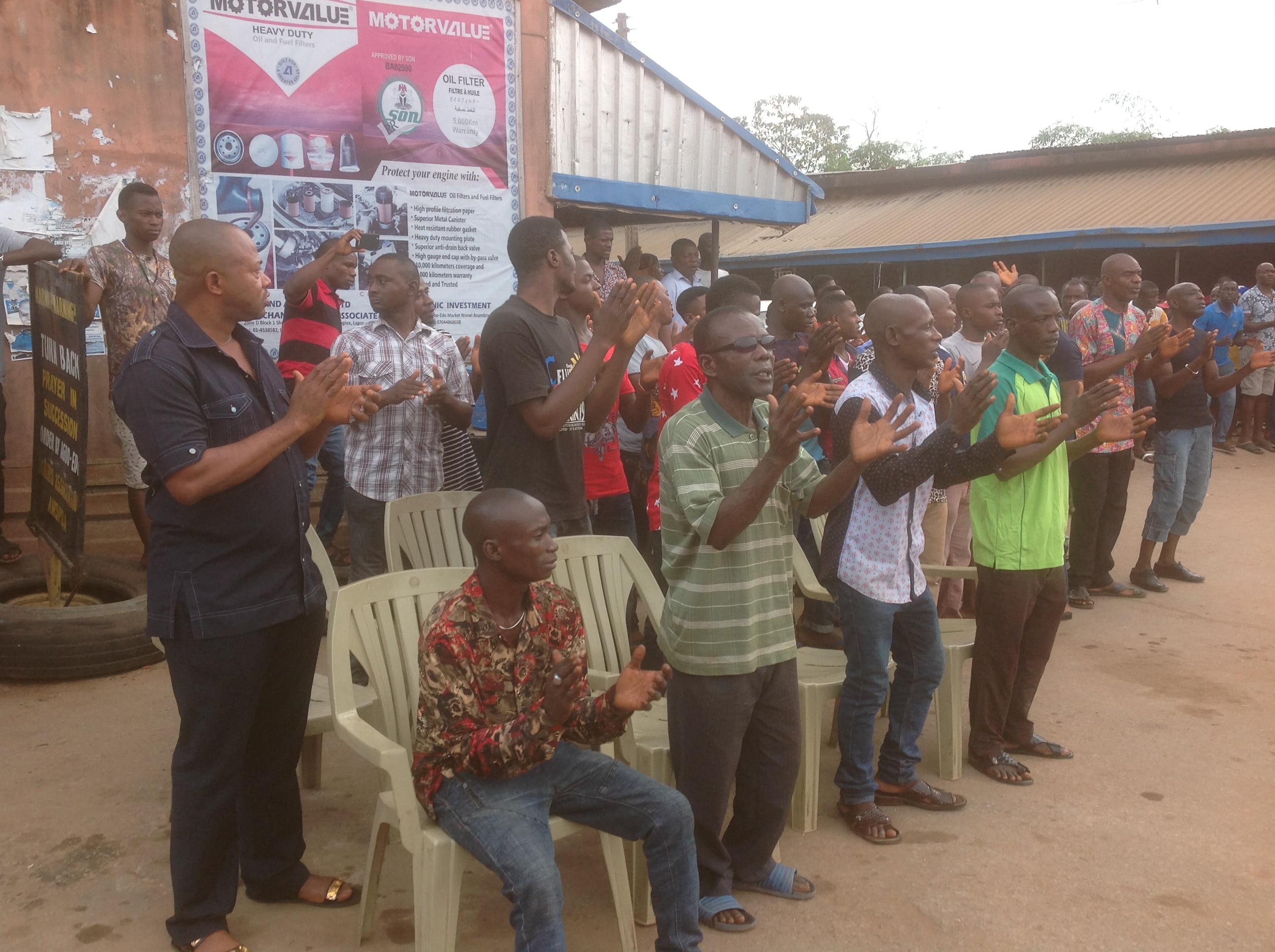 He pointed out that the traders who were arrested in connection with the attack on police team are innocent and have nothing to do with gun and criminal activities noting that their eventual release from police detention was an act God.
Chibueze placed it on record that no dime was spent by the traders association to secure the release of the thirty three traders.
He sympathized again with police authorities for the injury inflicted on one of their senior officers during the crises even as he said emphatically that his members are never in support of the unnecessary clash.
The AMSPADA chairman thanked the critical stakeholders in the market for standing solidly behind the traders in their trying period even as he commended the media practitioners for giving them the needed publicity.
The first vice chairman of AMATA, Dozie Akudolu in his speech also thanked God for his intervention in the case of detained but released traders.
He pointed out that many innocent people are in prisons across the land serving different jail terms over cases they know nothing about and that the traders have every reason to thank God that the case of the thirty three of their members are not like that.
Sunday Ilonze, one the thirty three traders arrested in the wake of the police/IPOB clash thanked the market leaders in Nnewi and the entire state for fighting tooth and nail to secure their release.
He said some of the traders have already lost hope of ever coming out of police detention alive while in their custody.
Pix : Some of the thirty three traders during a prayer session today