10 schools, 30 participants to battle for Interschool Igbo Competition Prize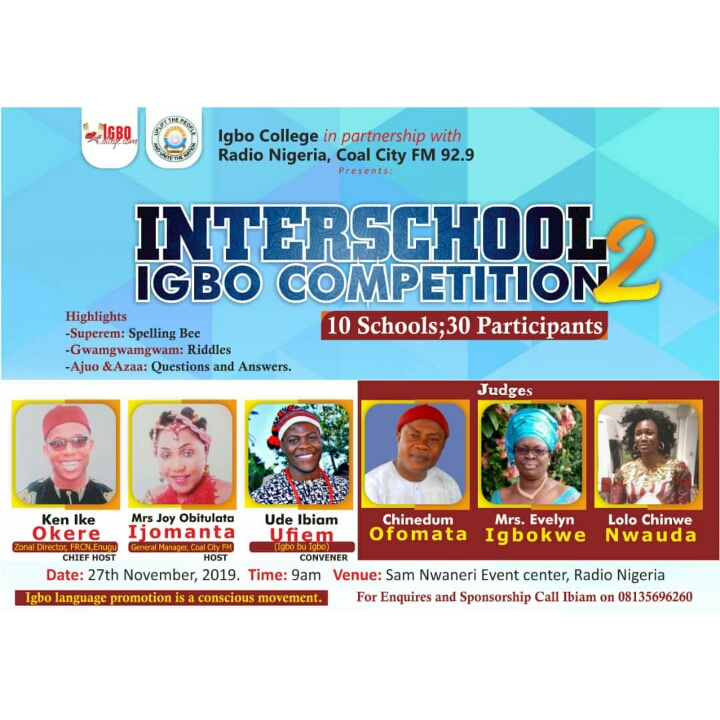 Early this year, we had the first edition of the Interschool Igbo competition, and its success and the support was so massive.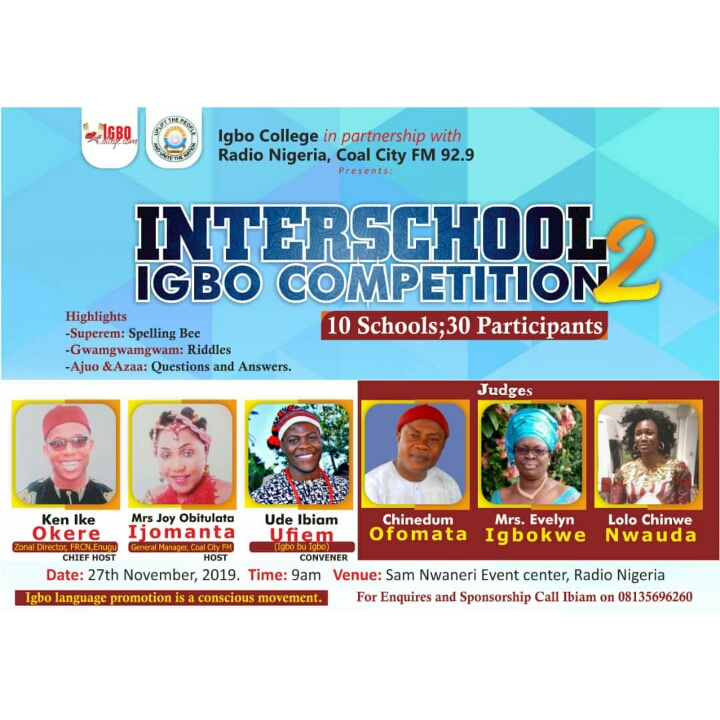 This is the second edition of the interschool Igbo competition, and it promises to be better.
Things to know about the Interschool Igbo competition
-It is majorly for our secondary school students
– The vision is to bring out the best in these students in their knowledge about Igbo language.
– It is self sponsored.
Let's do it again this time ndi Oma m!
Don't just type congratulations, ask me how you can be a partner to help this come to pass.
We need
-Financial support
-Book donations
-Scholarship support
-Bloggers
-Newspaper houses, and magazine publishers
-Sponsor for our Radio jingles etc.
Your little help can go a long way