Fani Kayode has also reacted to the rise in Petrol Price, Other notable politicians in the nation has reacted to the rising petrol price and Fani Kayode has joined them to also let his dissatisfaction known to the public.
"I Warned Nigerians But They Rejected Jonathan And Insulted Me"-Fani Kayode
If you could recall that Fani Kayode was in the news days ago after he lambasted a Daily Trust Journalist.
Meanwhile,Fani Kayode took to his twitter account to call out Nigerians,Saying that he warned them not to reject Goodluck Jonathan but they insulted him and rejected Jonathan.
Fani Kayode who was obviously not happy with the current increase in petrol price said that during the 2015 Presidential Campaign,he warned Nigerians that this would happen if Jonathan doesn't return back to power but Nigerians ignored him.
Check out his post below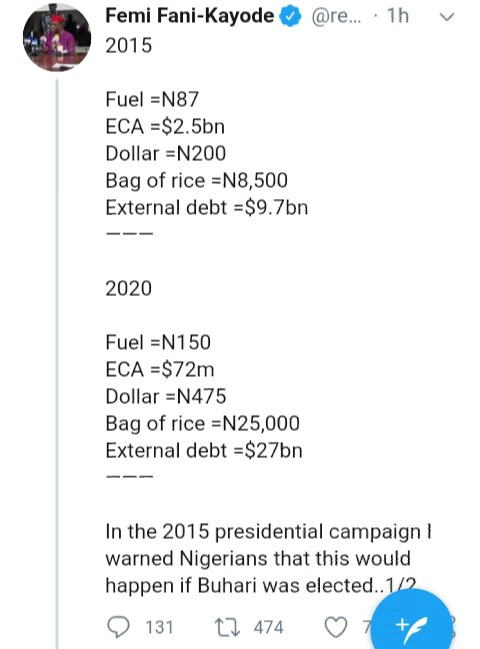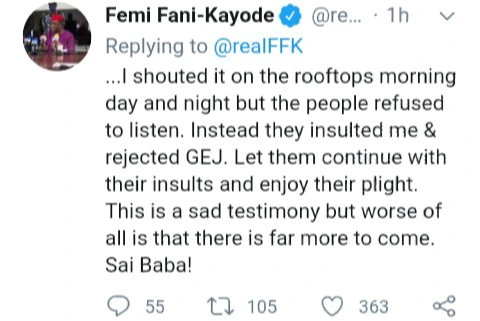 "I Warned Nigerians,But they insulted me and rejected Jonathan"
According to his post above,he said that Nigerians didn't listen to his warnings then which has resulted in what is happening now.