Unbelievable! UNILORIN Exam Questions About 2019 Elections (Political Science)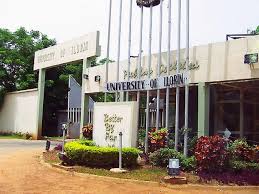 The students of the University of Ilorin were asked to mention the 71 presidential candidates, political parties & the party chairmen in 2019 Nigeria's general election.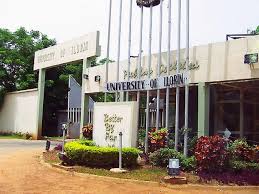 This has generated a lot of reactions from students all over the country as some claimed even the INEC chairman, Mahmood Yakubu will not attempt such questions.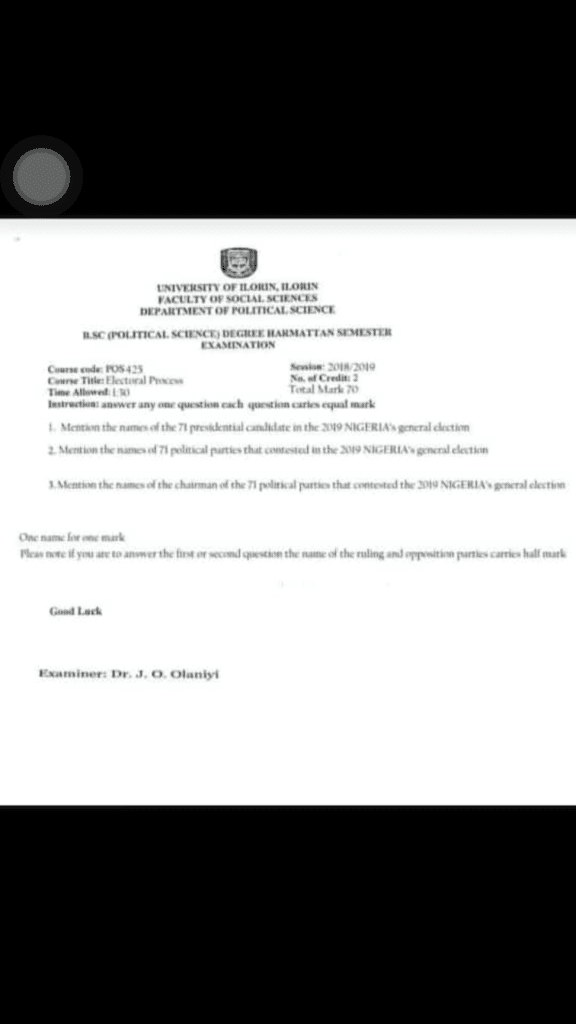 some of the reactions:
by inoki247:
Dey are Mad even Inec Chairman nd d Presidency no know d whole Candidate jus kill me….
by SpecialAdviser(m)
I will never put Adams Oshomole as chirman of APC if I'm to write that exam. Instead let me fail it.
Oshomole is a SCAM and a thief.53 Likes 5 Shares
by Oche211(m):
I'm very sure that even the lecturer don't know all of them by heart unless he has the marking scheme at hand.
Awon werey lecturers


by stanisbaratheon:
The answers are simple.

Q1. The presidential candidates are not 71 as some parties don't have presidential candidate.

Q2. The question says "CONTESTED".They have not contested as elections have not taken place.

Q3. Again, they have not contested