Shocking: Cristiano Ronaldo Broke Another Record Last Night, Reactions.
By Rowlandgate.
Ronaldoast last night was a thrilling encounter between Juventus and Sassuolo. The match was loaded with goals and thrills. However, there a particular thing which every football lover eagerly await and it was seeing Cristiano Ronaldo equal or even surpass the record set by football great, Josef Bican.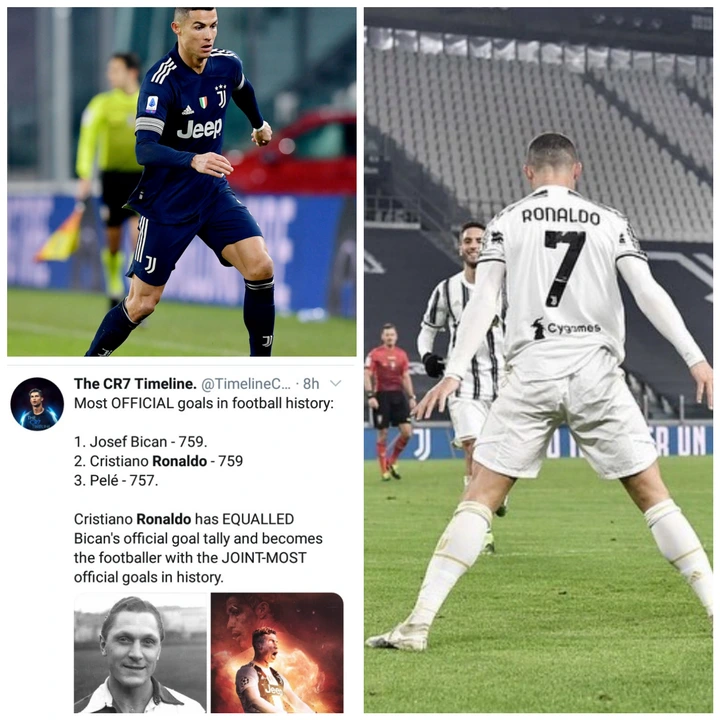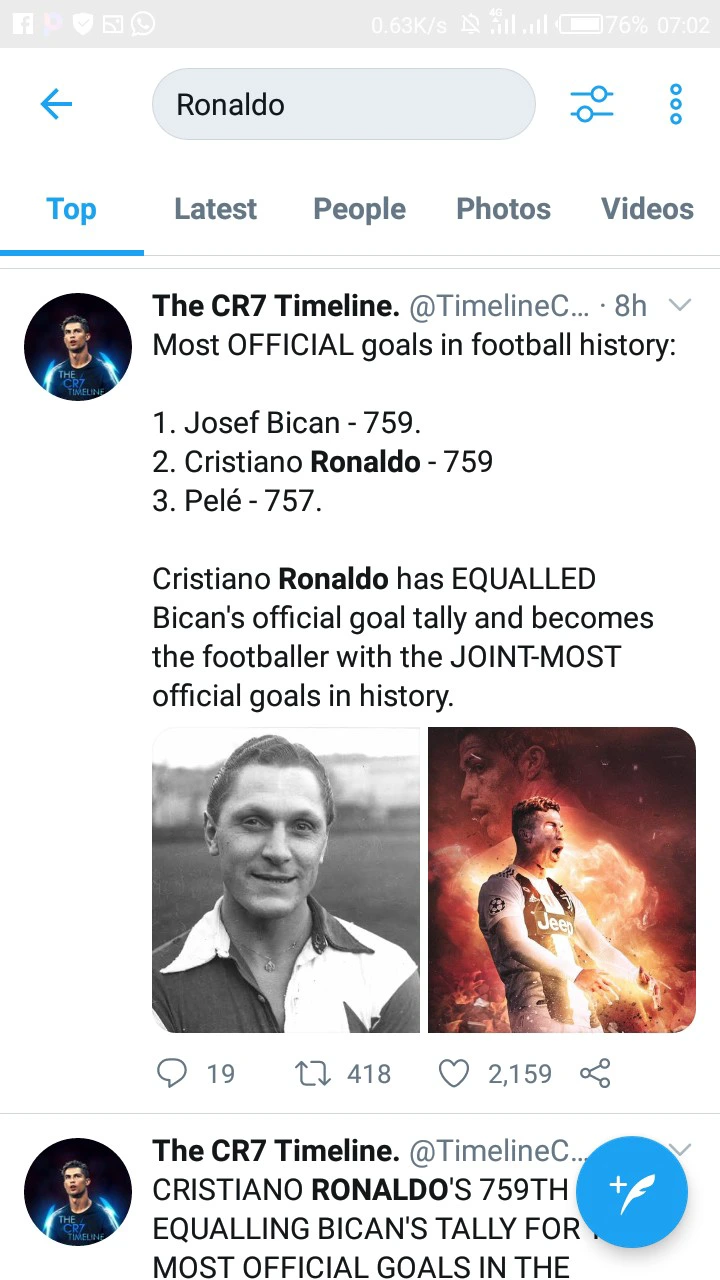 Bican scored a total of 759 goals (official) during his playing days and the record seemed like no one could break it. This record stood for over a decade that no one was able to reach or break even the great Pele.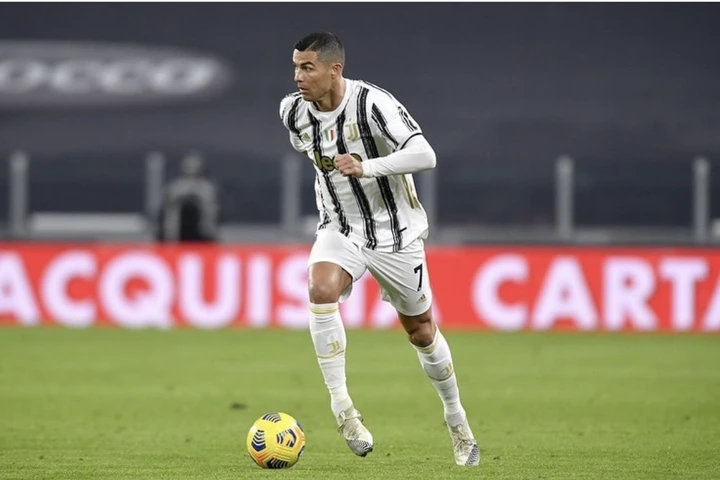 Meanwhile, Cristiano Ronaldo has been able to climb the mountain and do what no one has been able to do over the years. Ronaldo scored a goal last night as Juventus defeated Sassuolo 3-1 in a league match. The goal took his tally to 15 goals ins Series A and also put him as the second highest goal scorer of all time (759). Odogwublog.com
Following the great achievement of Ronaldo last night, many football fans have been reacting concerning his success. See some of their reactions below.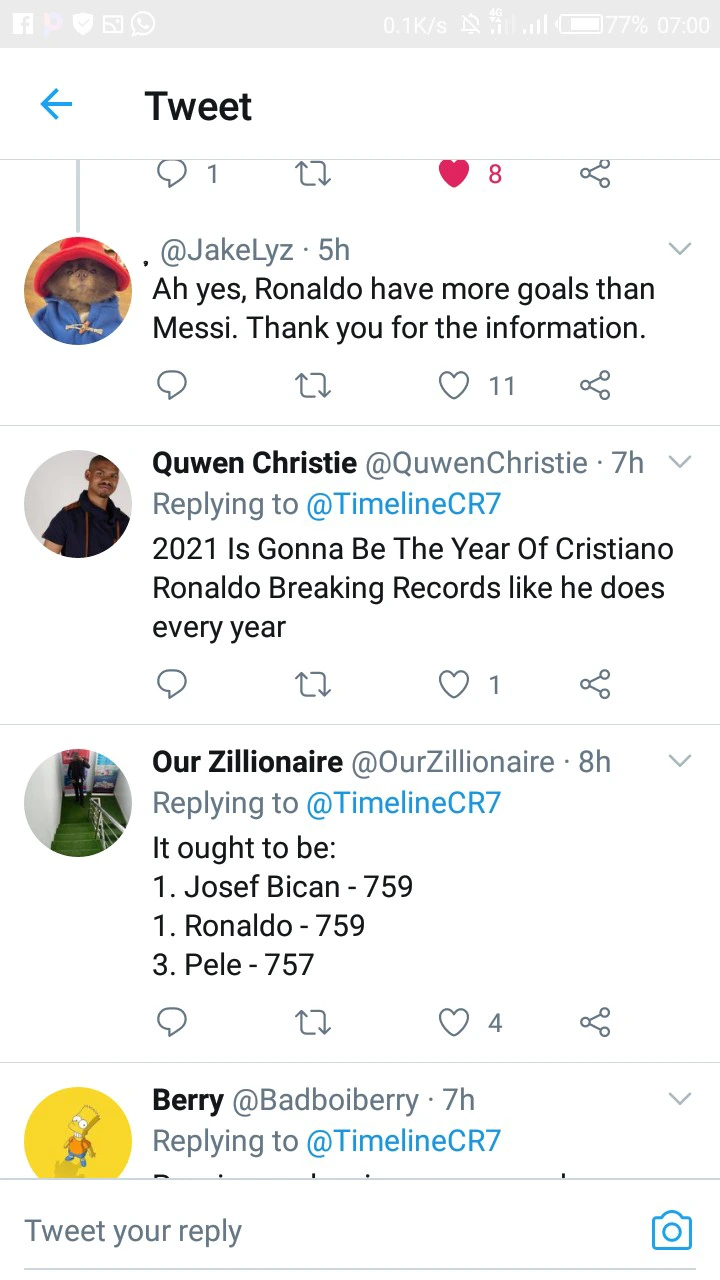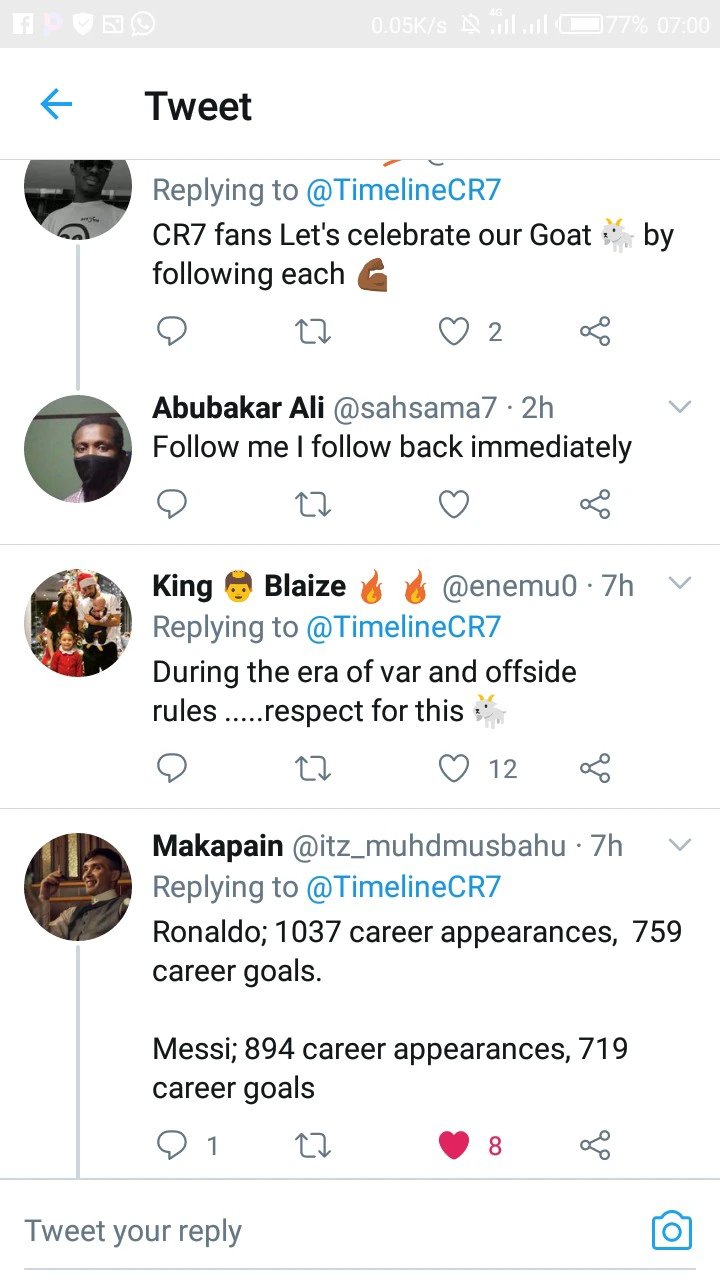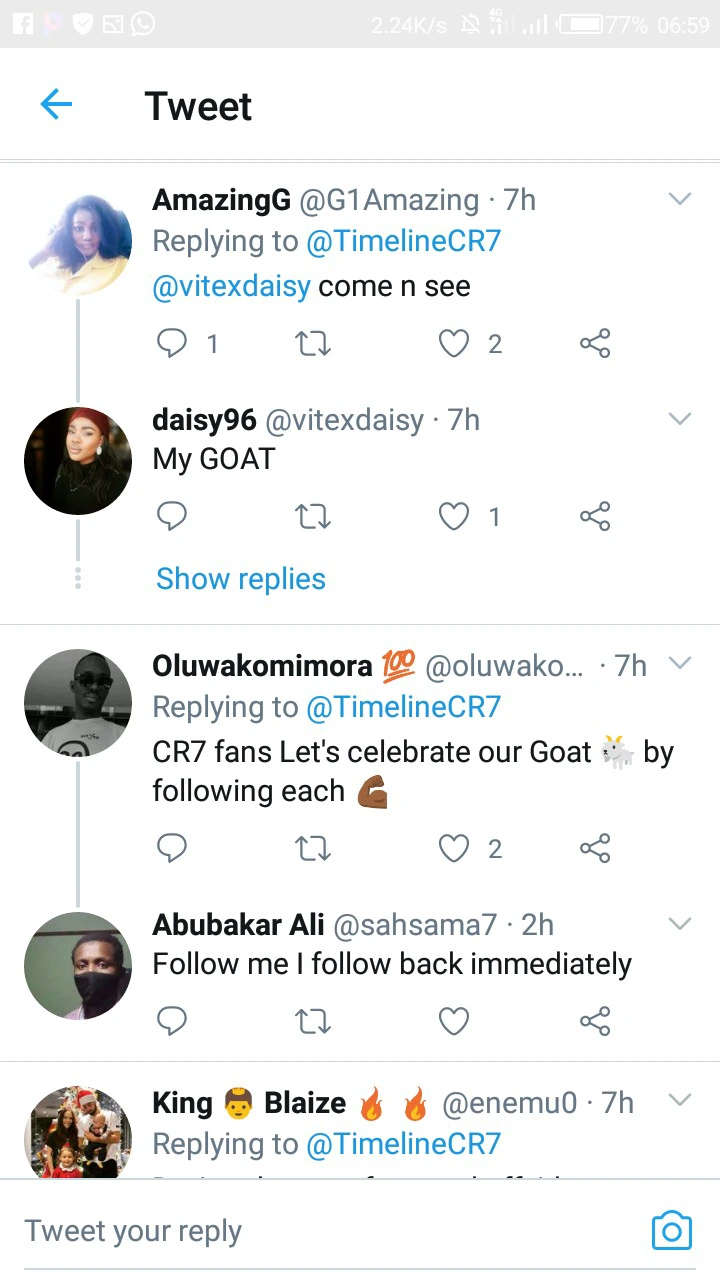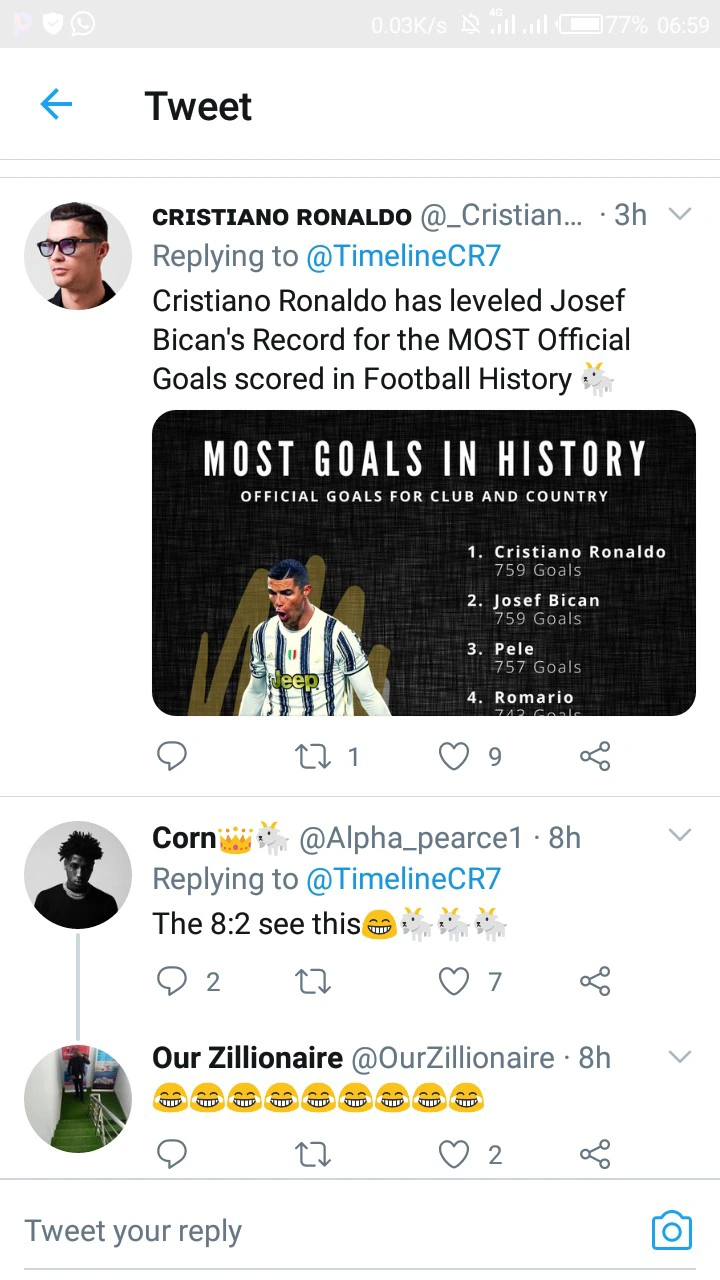 Truly, no one can dispute it that Ronaldo is the greatest of all time. He has played across different countries and won it all. Also, age doesn't seem to be catching up with this man.
Guys, in one word, kindly describe Cristiano Ronaldo.