Onwa Igbariam Foundation distributes bags of rice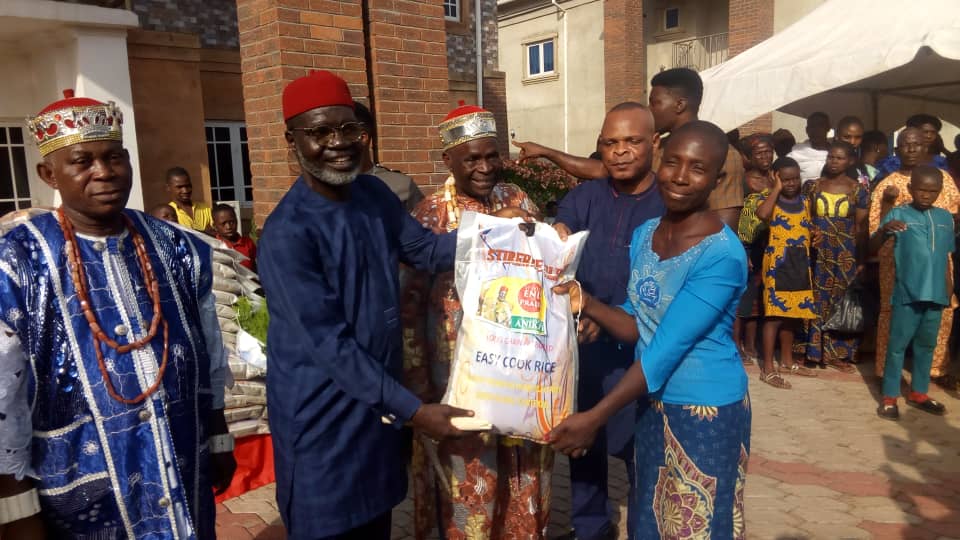 —–trains over 500 youths on auto mobile skills, shares over 100 clippers
A frontline foundation that is making wave in the South Eastern Part of Nigeria, Onwa Igbariam foundation has said it would train over 500 youths on automobile skills, especially in the area of mechanical and electrical skills acquisition as well as panel beating.
The youths, he said, will be drawn from the eleven communities in the Anambra East Local Government Area of Anamba State.
The foundation, on Monday, also distributed over 200 bags of rice to widows and indigent women from the area and empowered unemployed youths with hair clippers and a promise of securing a shop for them to start life.
The founder of the foundation, Chief Sir Lawrence Chukwunweuwa Anikpeh, said the gesture is to put smiles on the faces of the widows and indigent citizens who he said, deserve such philanthropy and charity at this point in time.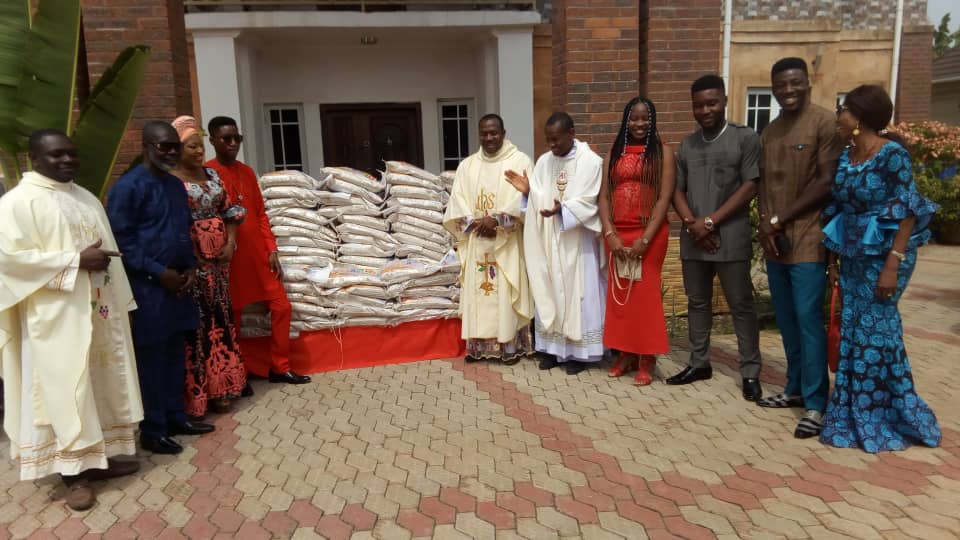 According to him, "the foundation was formed to assist the needy and less privileged and when I was growing up, I promised God that if I make it in life, that I will be doing charity to people I am better than.
"This is an annual event and 5th in the series since the foundation's debut. I chose to hold this event on 31st of every year in thanksgiving to God for protecting me and my family for 365 days.
"This empowerment is for the widows and the indigent ones. I will distribute about 200 bags of rice to widows and give out over 100 clippers for the youths and provide shops for them to kick start, if they do well, individually, we will see ways of coming in again until they are stable.
"The reason for the empowerment which I do annually was to touch the lives of the less privileged and the indigent ones, especially the widows and the youths and to create wealth to unemployed youths. I have workshop across Nigeria. I am representing Stallion motors, I have a franchise with them and I will use my position to help my people" he said.
Lawrence who is also the MD/CEO Emmanuella Auto motors said his visit to Europe and other developed countries of the world revealed that entrepreneurship and technology rule the world, hence his decision to train some youths from Anambra East constituency on panel beating and auto mechanics and electronics.
"Some youth will also be trained on entrepreneurship because when I first travelled to Europe for the first time, I discovered that technology leads the world.
The philanthropist whose victory to the Anambra State House of Assembly was manipulated also used the opportunity to appeal to aggrieved members of the All Progressives Grand Alliance (APGA) not to abandon the party but vote the party in the 2019 general election, assuring them that his mandate stolen by Hon. Obinna Emenaka will be recovered from the law court.
"I also invited all the principal officers of the 15 electoral wards that make up the Anambra East Local Government Area. I called them to appeal to them to vote APGA despite the anomalies that played out during the party's primaries. I am optimistic that I will win that case at the Federal High court. I will recover my stolen mandate. APGA is Igbo identity let us not abandon the party.
Earlier in the sermon during a Eucharistic mass celebrated in his compound before the empowerment, Rev Father Justin Ezechukwu enjoined others to emulate Lawrence in giving thanks to God for saving and protecting their lives, adding that his late father, Pastor Raymond Anikpeh was known during his life time for philanthropy and providing for the needy and poor.
"Onwa's way of thanking God is worthy of emulation, thanking God by feeding the poor, less privileged and the down trodden. These are wonderful signs of practical Christianity. That is a way of worshiping God in truth and in spirit" he said.
Governor Willie Obiano, represented by his Special Assistant on Project Management and Monitoring, Mr. Charles Nwaka, Esq, commended Chief Lawrence Anikpe for the gesture and his unquantifiable contributions in his administration and assured him of his support.
The end of year thanksgiving was attended by stakeholders and traditional rulers including the traditional ruler of Nsugbe, Igwe Victor Ntoka and Igwe Fidelis Chukwuemeka.
Others are: the former Vice Chancellor, Chukwuemeka Odumegwu Ojukwu University, Prof Fidelis Okafor, Anambra East APGA chairman, Hon. George Udeogaranya and other APGA stakeholders, 82 year old Benjamin Mgbako from Irualor village, Igbariam and other elders of the town among others.