Neymar: I only regret that I didn't hit that fool in the face
Neymar was sent off in stoppage time of Paris Saint-Germain's 1-0 defeat to Marseille in the Classique on Sunday night, but the Brazilian has no regrets about his actions.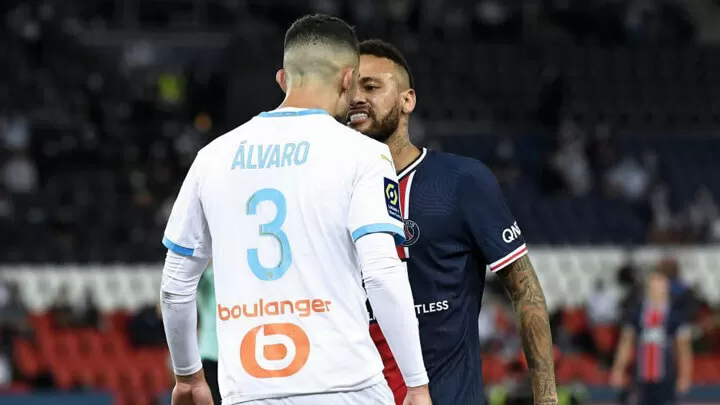 The 28-year-old and Marseille centre-back Alvaro Gonzalez were engaged in a constant verbal duel, which threatened to spill over at times.
In the end, following a late foul by Leandro Paredes on Dario Benedetto which caused a scuffle, those in the VAR room noticed that Neymar had hit Alvaro on the back of the head.
Neymar, as he made his way off the pitch, took it upon himself to tell the fourth official and the nearby TV camera that he was simply reacting to a racist comment made by the Spaniard.
"He's racist, that's why I hit him," he said.
After the game, the PSG star didn't back down either.
"I only regret that I didn't hit that a**hole in the face," Neymar tweeted.
The Brazilian may face a lengthy suspension in Ligue 1 now as, on top of his red card, he sarcastically applauded the referee as he was made his way off the pitch.