Man Who Said He Will Trek From Awka to Onitsha If APC Loses in Edo is Under Pressure to Act.
A Facebook user with the name Chekwube Ezealor Experience who made a solemn promise before the just concluded gubernatorial election in Edo state have been put under pressure by some Nigerians to fulfil his promise.
Odogwublog learnt that, Mr. Chekwube made the promise a day before the election, he said " If APC Loses Edo on Saturday i will trek from Aroma junction Awka to Head Bridge Onitsha"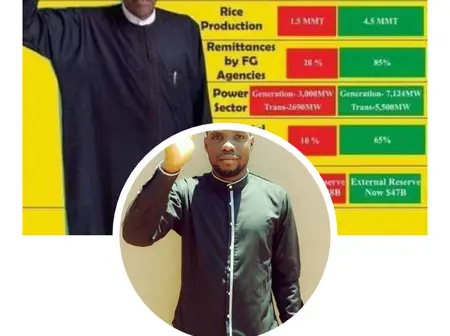 Since the outcome of the gubernatorial election was announced that PDP's Godwin Obaseki has been returned elected, people have been asking Mr. Chekwube to commence the long walk from Awka to Onitsha to fulfil his vow as a gentleman.
Mr. Chekwube an ardent supporter of President Mohammadu Buhari and APC has remained silent to calls from many quaters.
Courage Gift, a facebook friend said " please you people should tell him to start treking…. please very important "
I think Mr.Chekwube should just kick off the walk from Awka to Onitsha to maintain his integrity afterall President Mohammadu Buhari that he supports is known as a man of integrity.
We are waiting.