Man United booed at Old Trafford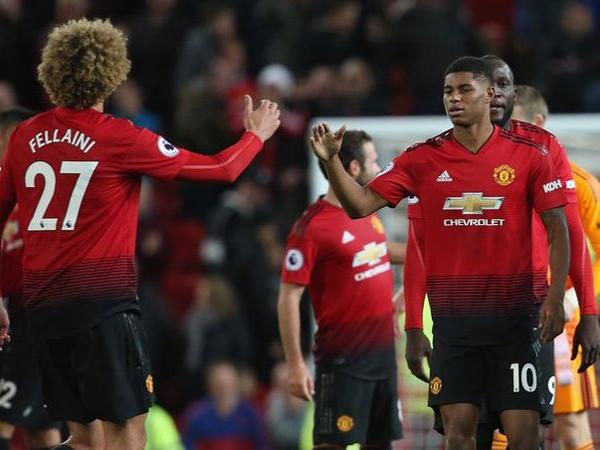 David de Gea was able to claim his first Premier League clean sheet at Old Trafford since March – and that's where the good news ended for Jose Mourinho and Manchester United, who were booed off at full-time with the odd shout of 'Get lost Mourinho' emanating from the stands, Daily Mail reports.
United made a mockery of Mourinho's optimistic assertion that he wanted to be inside the top four by New Year's Day. They have seven league games in December but if they can't see off Palace, the division's lowest scorers bar Huddersfield and without a goal at United in six visits, it's hard to envisage a significant winning streak in the offing.
For the last 15 minutes, United went lower league, piling Marouane Fellaini, Chris Smalling, Romelu Lukaku and other six footers into the box to try and win headers, but Palace held firm.
By that stage, the biggest of them all Paul Pogba, was off the pitch, hooked to a few catcalls midway through the second half after failing to influence the game whatsoever. Romelu Lukaku is 11 games without a goal and de Gea won't sign a new contract for this team, particularly with PSG interested.
There is no way a draw flattered Roy Hodgson's team. They had more shots on goal than United, 13 to 12. Both goalkeepers, David de Gea and Wayne Hennessey made impressive double-saves. Both sides had goals ruled out for offside.
There were groans at Pogba when he misplaced a pass and audible disgruntlement at the final whistle. Their afternoon was summed up when Lingard made a tactical foul and referee Lee Mason signalled advantage to let Palace continue their counter-attack.
"It's a bad result," conceded a downbeat Mourinho afterwards. "We played as if it was just one more game, not a game we really needed to win.
"We found the space very well by analysing the opponent and by training, but not enough intensity, not enough desire. My feeling is it wasn't enough from the heart. We must play with brain but we must also play with heart."