INEC officials, Politicians, Security men in 'soup' as Third Eye Group deploy Monitoring Spirits
Third Eye Group is set to catch some electoral offenders in Anambra state this Saturday with its Cutting Edge Technologies, better described as monitoring 'spirits'.
Third Eye Group would have caught who burnt the Independent National Electoral Commission (INEC)'s 4,695 smart card readers assuming the technologies have been deployed.
Third Eye Group and its partners abroad are not pretending about its intentions in Nigeria which is purely business but this election would determine whether their claims on cutting edge technologies to expose the dirty dealings of INEC and others involved in 2019 elections would bring business for them henceforth. Who becomes the escape goat?
Third Eye Group is in collaboration with an INEC accredited election observer group in monitoring the election, so please stay away from all forms of illegalities during the election.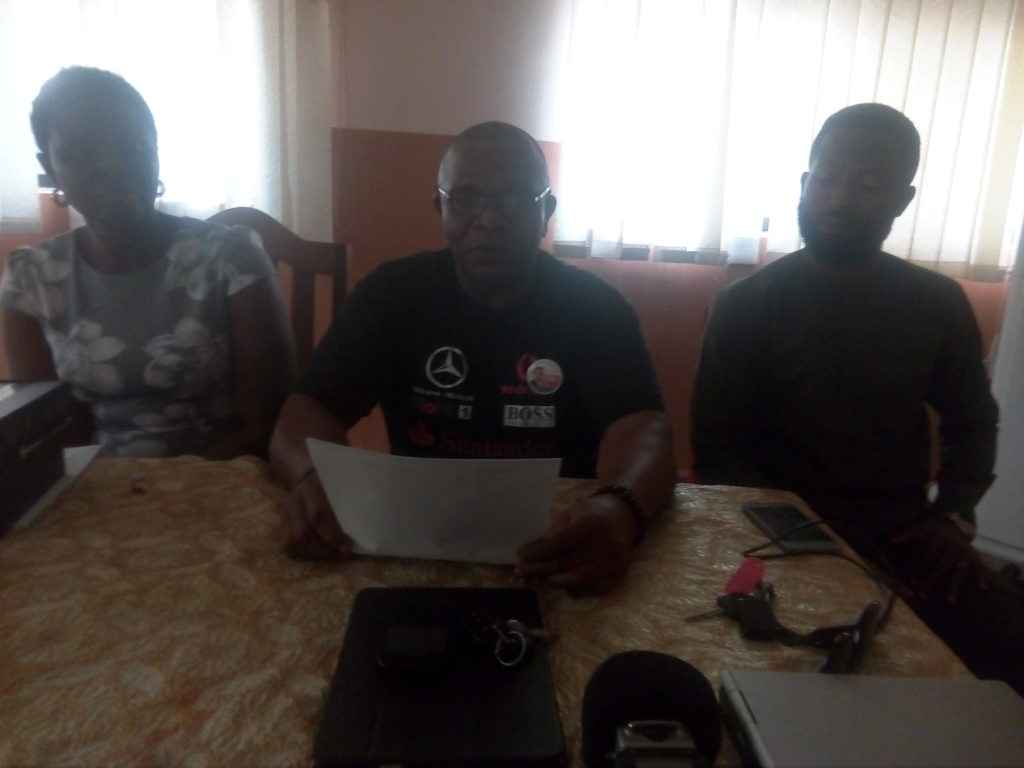 But this Saturday during the Presidential/ National Assembly elections, Third Eye Group will teach those who specialize on illegal dealings during elections in Anambra state a lesson they won't forget in a hurry.
Addressing a select media men in Nnewi this evening, The Project Coordinator, Engr. Uche Ubajaka (Ide Nnewi) who spoke for the Third Eye Group warned parents to hold their children and politicians who are planning for any form of electoral fraud to desist as they have served their caveat emptor.
The prepared statement entitled ''RE: 2019 PRESIDENTIAL/NASS ELECTION: CAVEAT EMPTOR'' read in part: ''On behalf of the Third Eye Group, I have the pleasure to welcome you to this brief Press Conference. The Primary objective is to unveil to a select media, the role which the Group has positioned itself to play in Saturday's Presidential/ National Assembly election.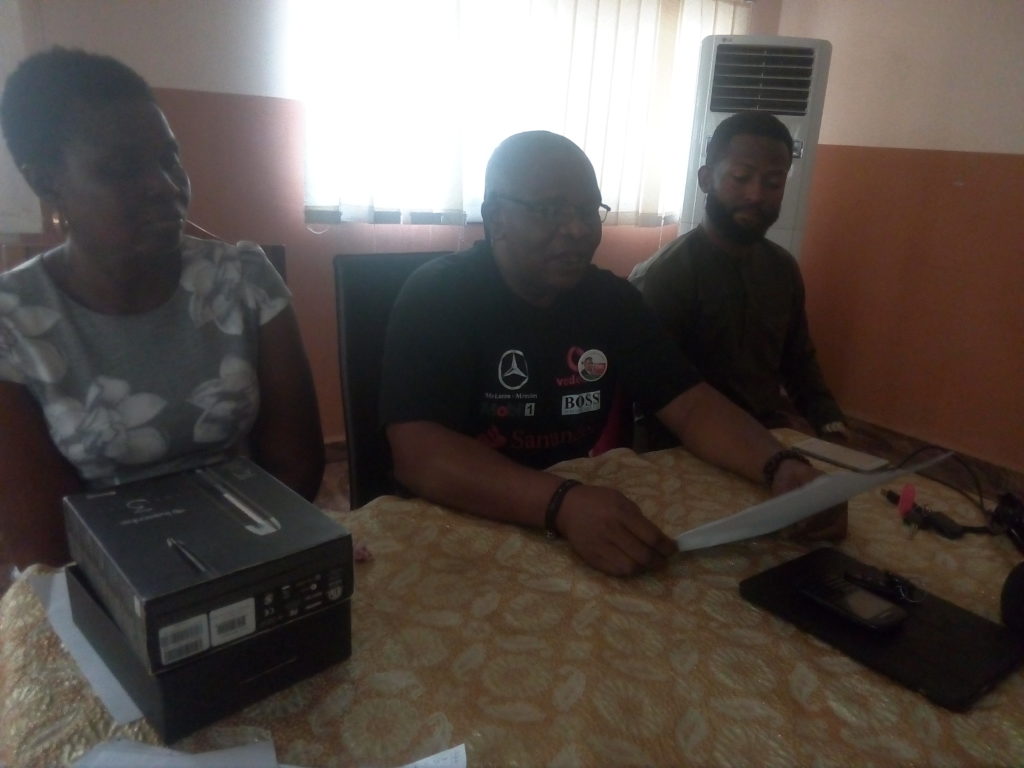 ''As you well know, the 2019 General Election has attracted a lot of attention from within and without. There is palpable fear in some quarters that some political actors have concluded plans to rig the outcome of the poll. Nigerians are genuinely concerned on the prospects of the sanctity of the exercise.
READ ALSO: Catholic Laity Council in South-East, South-South endorse Atiku/Obi

''It is as a direct result of apprehensions here and there that The Third Eye Group decided to intervene in a manner that will complement INEC's effort towards achieving free, fair and transparent election in at least a federal constituency which the group has decided to adopt as a pilot in this novel objective.
Ubajaka whose address was read by Chris MaCool Nwosu continued: ''Put succinctly, we are '' The Third Eye'. And our core objective is to help INEC achieve FREE , FAIR , and TRANSPARENT election.
''The intent of this briefing is therefore to alert the General Public that we shall be deploying cutting edge technology to record in motion picture, All UNTOWARD BEHAVIOURS in the 678 polling units across Nnewi North, Nnewi South and Ekwusigo Federal Constituency under a pilot project.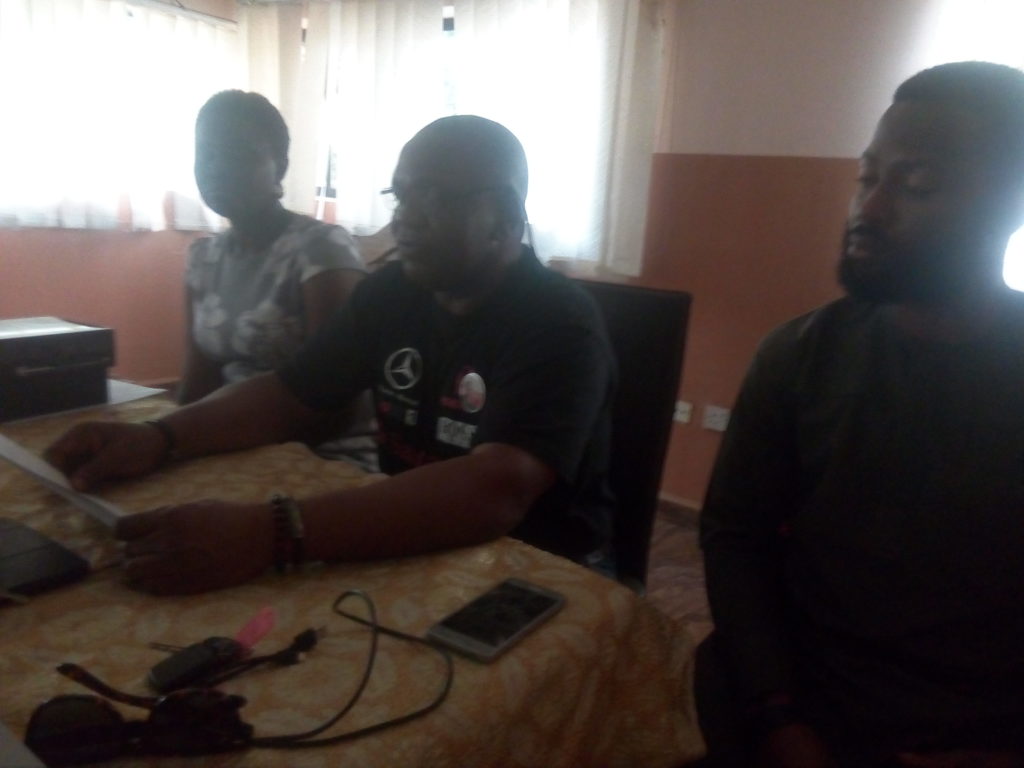 ''This is a novel initiative aimed at capturing and uploading on social media for all to see, all ACTS of BRIGANDAGE, VIOLENCE and THUGGREY , illegitimate movements on election Day by political actors , COMPROMISE by INEC election workers and overzealous federal security agents, etc.
''We, at THIRD EYE , cannot stop anyone from getting involved in any of the above vices , but we are equipped and resolved to EXPOSE such RECKLESSNESS by giving whoever that dares the 'GANDOLLAR' treatment for whatever it may be worth –thanks to the power of modern technology.
Ide Nnewi concluded: ''We therefore urge political actors , election workers , security agents- the police and Army to be mindful of their conduct. Parents should also warn their wards to comport themselves in a manner that will not put them into trouble subsequently. To be forewarned is to be forearmed!''