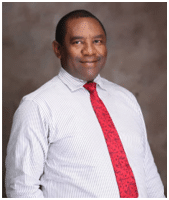 WHY MBAIKE NEEDS EFFECTIVE REPRESETATIONS -IWUAGWU
FROM = EVEREST EZIHE, OWERRI
As political activities heat-up barely two months to the general elections, Engr. Timothy Iwuagwu, the House of Representative Candidate of Abundant Nigeria Renewal Party (ANRP) for Mbaitoli/Ikeduru (Mbaike) Federal Constituency said the Federal Constituency deserves robust and effective representations due to her socio-economic contributions in the overall development of the nation.
Iwuagwu who hails from Obazu Mbieri in Mbaitoli Council area of Imo State and retired as a Marine Engineer after servicing the Nigeria Navy for over 31 years disclose this in Owerri while interacting with news men on what motivated him into politics even as a retired top brass military officer.
According to him "History and posterity will not judge me right, having served the military for over 31 years, trained in the best military schools all over the continents, carried military assignments in 9 countries of the world. I have been very useful to the country outside the South East because I served in the military information which is federal government set up, having retired meritoriously, I felt I am divinely driven to be part of the renewal efforts of our place and the people so as to bring back their lost glory and give our people better hope, replace their despair with hope, because there is too much despair among the people.
Another thing that motivated me is that I saw the level of political emancipation of my people is abysmally low compared with the Yorubas. I have for years lived with the South West and I can attest to you that the Yorubas have gone many years ahead of us politically because they understands the derivatives of power and politics as well as the accruing benefits. I see myself as a beckon of political hope to my people and to enhance their understanding of what they should benefits in government and governance.
It is unfortunate that most of our people don't know that there is what is called constituency budget or allocation and each time a politician doles out money and give to them, they will hail him or her, thinking that he or she is rich and he or she is given them money from his or her personal pocket whilst it is an allocation and their entitlement" he revealed.
The soft spoken politician also attributed his venturing into politics as his experiences in the University of Life describing other contestants as "an adventurists and jobbers who wants the sit by mortgaging the people's future due to poverty and hunger".
He gave kudos to the dynamics of Nigeria politics that offers the opportunities of registering more political parties noting that this gave them the leverage to move against the giant political parties which he stated have prohibitive provision for contestants and now the opportunities are opened and is like uncovering the veil that covers the temple so that members of the congregation can see the inner temple.
Iwuagwu observed that law making is one of the fundamental functions of the legislators and under the principles of devolution of powers, the beauty of the House is that the legislature is one arm of the government that can leverage on her position to do an oversight function and also controls government policies by ensuring that democratic dividends are equitably shared.
He further canvassed the need to have law makers who are patriotic, compassionate and experienced to make laws that will enhanced economic well being of their people.
The 2019 House of Representative hopeful under the platform of ANRP lambasted Governor Rochas Okorocha and his Rescue Mission administration for lack of visionary, purposeful, institutional and transformational governance saying "unfortunately, Imo State people have being carried away by fancy and propaganda. It is worrisome that the populace supported these aberrations called governance by their attitude justifying the philosophical saying that the people gets any type of government they want".
On his campaign message, he appealed to the electorates of Mbaike Federal Constituency that the present political dispensation is the time to get it right noting that they have gotten it wrong severally in the past and enjoined them not to be scared.
Iwuagwu re-assured them of effective and qualitative representations if given the mandate noting that he came from a family that has pedigree and believes in integrity.
He recalled that when his cousin Late Senator Amah Iwuagwu was on the saddle as a Senator representing Imo East senatorial  zone that he attracted a lot of developmental transformational legacies and vowed to exceed the Late astute politicians giant stride achievements.
Iwuagwu also pleaded with the electorates on the need to vote him as the candidate of Abundant Nigeria Renewal Party (ANRP) whose symbol is a national flag with computer and a green plant that is shooting from a fertile soil, this he said represents modernity, knowledge driven and agriculture which are the things Nigeria needed for accelerated development and transformation.